You're seeing this because you've already decided to buy one of the courses in the Habits Academy. Now imagine if instead of getting access to one or two courss, you were to get access to 35 courses that will show you how to lose weight, by changing your habits, so that you get to retire from weight loss!
You can actually do that right now. Purchase 1-year access to the Fitness Reloaded Habits Academy and get unlimited access to all 35 online courses, plus weekly live coaching calls, for $1188 just $299.99!
Note, this is not a subscription, so your membership will not autorenew. Also, you won't find this pricing later on, so this is your ONE opportunity to claim it!
Give Me One Year, and You Won't Just Lose Weight — You'll Get Decades Of Being Weightproof:
Imagine losing weight eating MORE food, not less!
Imagine waking up in the morning and craving exercise…
Imagine no longer feeling the compulsion to eat food just because it's in front of you!
Imagine losing all 30, 50, or 70 lbs, then going to a cafe and eating anything you want, without actually gaining any fat, while your girlfriends are trying to limit themselves to black coffee and a single bite of a cookie.
Imagine overeating during the holidays and again…not gaining any fat, and not needing to start a diet when the new year comes because your physique is just fine!
Why Weight Loss Alone Is A BAD Goal.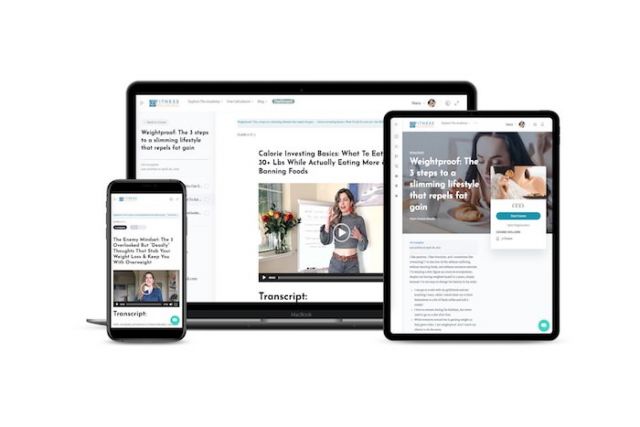 If all you want is to lose weight then all you need to do is create a calorie deficit. You can do this in multiple ways (eating less, cutting our carbs/dairy/[other food group], counting calories, or overly exercising.
These methods all work great if all you need to lose is 10 lbs or so. But when it comes to losing 30 lbs or more, they fail:
They're restrictive, so they become unsustainable after month 2. That's when you quit and stop losing weight.
Even if you have willpower of steel, and lose a lot of weight, keeping the weight off is very challenging and requires you to keep restricting yourself for the rest of your life.
That's why Weight Loss is not our primary goal in the Academy. Instead our primary goal is to become Weightproof, so that you don't just lose weight, but you do it eating MORE FOOD, and then have a LIFESTYLE that is so solid, it repels gaining weight!
Because once you graduate from the Academy I don't want you thinking year after year about how you need to lose weight and have to go on a diet. That period of your life is OVER. A new chapter is about to start.
4-Phase Roadmap:
From Overweight To Slim & Weightproof
You Won't Just Lose Weight. In The Next 12 Months You Will Be Creating Your New Weightproof Lifestyle!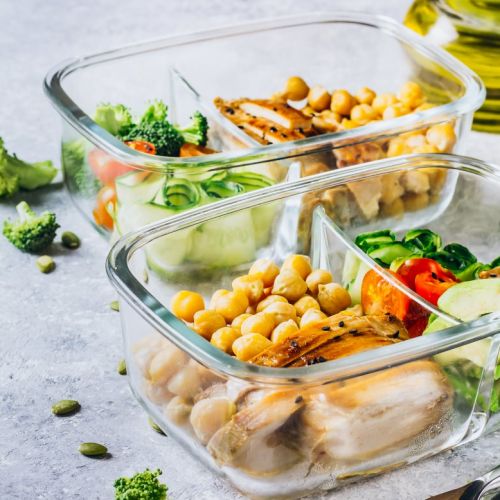 Phase 1: Nail Your Fiber Goal
The average American eats 12 g of fiber a day. People in the blue zones? They're in the 50+ g a day. The minimum requirement? 25 g.
Fiber is critical in promoting weight loss and that has been shown in research over and over. In the first 4 months your main focus will be to meet your fiber goal. That means you'll be working on your meal structure, your new go-to vegetable-rich recipes, so that you create a new eating pattern that meets your new Weightproof goals.
You'll understand Calorie Investing, the difference between high-yield, medium-yield, low-yield, and negative return foods, and how to create a plate that is both nutritious and promotes a slimming lifestyle.
Also: No more "eating less." You'll be eating a lot of food!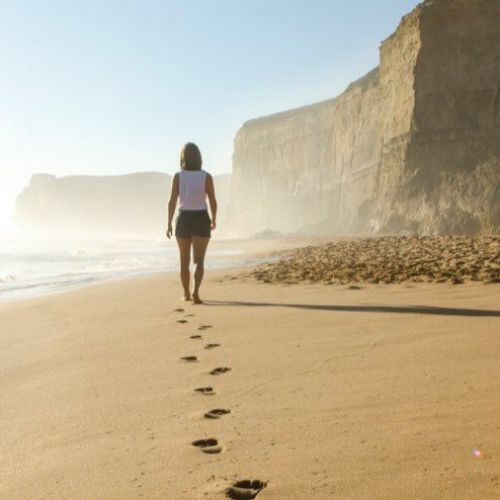 Phase 2: Increase Activity Level And/or Exercise
This phase is concurrent with Phase 1 but we usually make some good progress with Phase 1 before we also enter Phase 2. Through this phase we'll be working on increasing your "Caloric Net Worth" by increasing your activity level (i.e., activity outside of your focused exercise sessions)
If you're not currently strength-training but would like to start, we'll also help you with getting started and teach you how to build more muscle, so that you don't just get toned, but keep increasing your Caloric net Worth.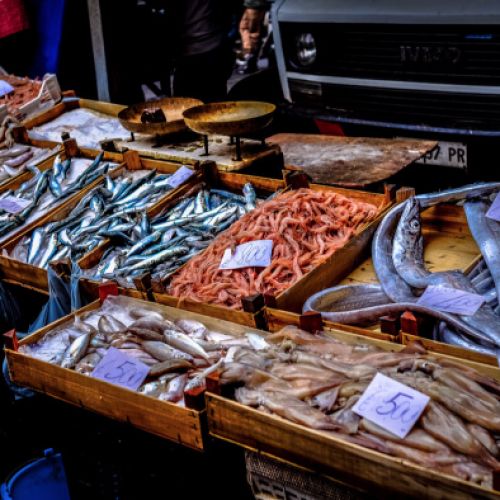 Phase 3: Increase Protein Intake
Once you graduate with phase 1 you can move on to increasing your protein intake. A high protein diet will not just promote satiety but will help you both retain and build more muscle, which is key for your Weightproof lifestyle that'll repel gaining fat.
Note that you can't enter Phase 3 before you fully graduate with Phase 1. You can't work on protein at the expense of fiber. You have to nail down fiber and then start working on protein with your fiber staying intact!
Phase 4: Weight Loss Retirement Prep
Once you reach your goal weight and complete Phases 1-3 you'll transition into maintenance & retiring from weight loss. This means:
You'll increase your caloric intake
You'll stop tracking your food
You'll still not be gaining any fat
Prepping you for Weight Loss retirement requires about two months. You'll be an intuitive eater who eats according to hunger cues but can also overeat without gaining fat. This is what happens when you've created a Weightproof lifestyle.
Start Coaching With Us In WeightProof Today & Get:
#1. Weekly Live Coaching Every Monday & Tuesday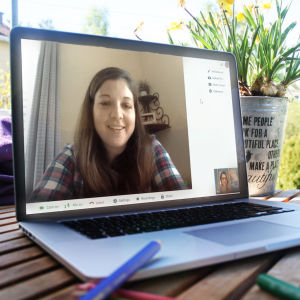 Lose weight through habit change (and access to recordings if you can't make it.) Never let a bad meal or bad week derail your progress. We'll be there for you.
Currently we're meeting on Mondays and Tuesdays. A recording is available for anyone who can't make it. More sessions will become available as people join. If timing is an issue and want to request a time change, let us know.
One of our current coaching clients, Amy, gives an update on her progress as of May 2021: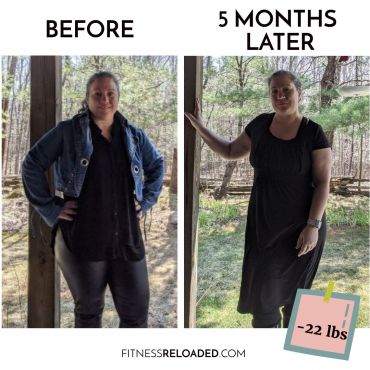 Will you join us and be her classmate?
---
#2. Your Own Weight Loss Habits Plan So You Can Lose Up to 2 Lbs Of Fat A Week Every Week!
Learn HOW to put together your habits plan (or use coaching to have us help you), then add your weekly habits on your Habit Diary then check them off during the week. Stay on track and always on top of your game!
We'll be reviewing your Habit Diary during coaching.
Habit Diary Examples: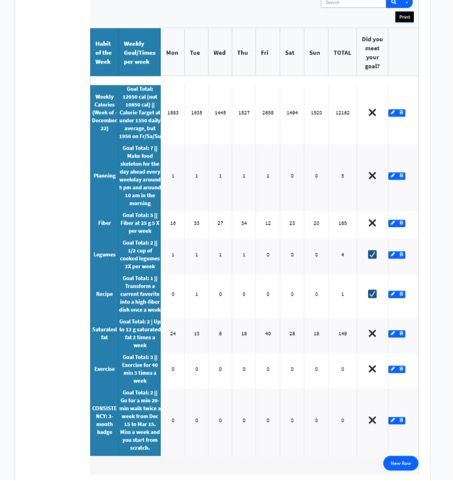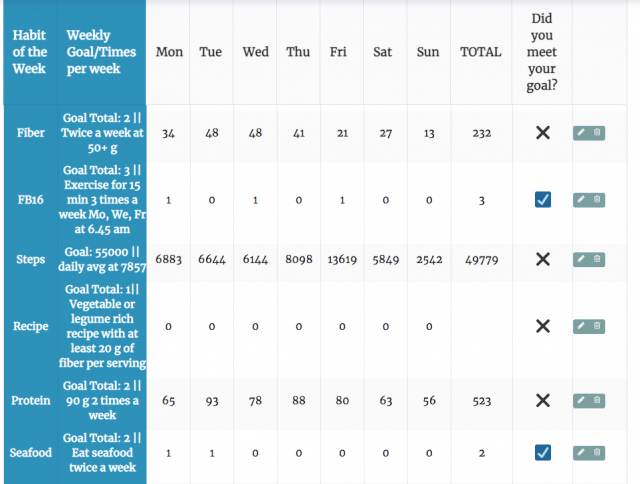 ---
#3. Coaching doesn't end after our call. Become Weightproof at your own time with unlimited access to all 35 courses of the Habits Academy: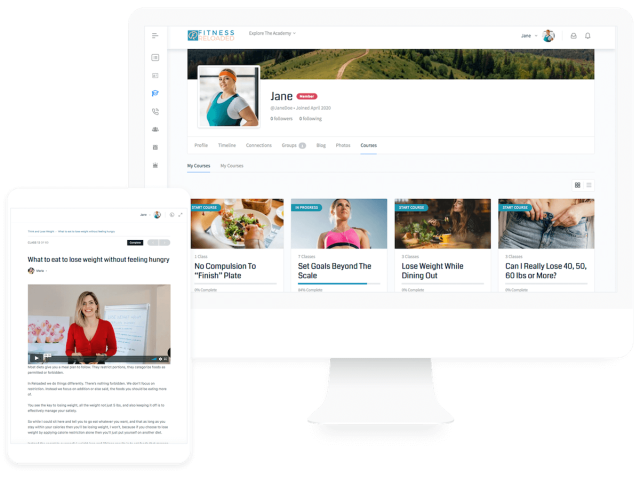 Anything you need to change any habit!
Coach yourself to become Weightproof with unlimited access to our 35 online Weight Loss Habit Courses that cover everything from nutrition, cooking, mindset, habits, and strategy. Scroll down for a detailed breakdown of all courses.
Get Unlimited 1-Year Access To The Habits Academy For 75% OFF!
Normally $99/month, upgrade today to get access for 12 months for a single payment of $299.99! Note, this is NOT a subscription and you will not be autocharged after the year expires!
Join Today and Get…
Lose weight, then retire from weight loss. In the Habits Academy we show you how to not just lose weight, but actually become weightproof, so that once you reach your goal weight you don't spend your energy worrying about what you can or cannot eat to maintain your sillhouette, but instead can eat anything, overeat too, and yet not gain any fat!
Change from within by changing your habits. When you change your habits you change what feels like your second nature. Eating more vegetables, losing the compulsion to overeat, having a strong weekly cooking routine, are just some examples of the things you could achieve when you follow our coaching.
12-month unlimited access to all 35 courses in the Habits Academy. Take any course at any time you want, at your own pace, using your preferred device. Our courses show you how to become weightproof, from nutrition, to exercise, to habits, to organization.
12-month unlimited access to weekly live "Weightproof" coaching. While you can get in the Academy and just work by yourself, you'll 10x your results when you join us in coaching and get expert help on the habits you should be working each week to lose weight and become weightproof.
TAKE ACTION AND FOLLOW THROUGH with the weekly Fitness Reloaded Habit Diary. Every student gets access to the Fitness Reloaded Habit Diary. Fill out on a weekly basis to plan the habits you'll be practicing for the week ahead so you lose weight consistently, week after week.
Unlimited access to all pdfs, videos, or templates. Anything that I have ever created, you get access to it!
Not a subscription. This is simply a single payment that will allow you to access all our courses for one year. There will be no further charges and there's no autorenew.
Normally $1188
Get Unlimited Access For 1 Year for just $299.99!
Here Are All 35 Courses Included In The Habits Academy
Overeating? You'll let go of that. Cravings? It will no longer be a concern. Whatever the habits that are holding you back, we teach you how to let them go while building the habits that will help you get slim, confident, healthy, and full of energy!
No more hiding in pictures! No more missing out on social events because of shame. No more chastising yourself for what you ate!
Get Unlimited Access For A Year, Change Your Habits For The Better, and Give Yourself The Chance to Become Confident, Healthy, Happy, and Light On Your Feet!