Improve Blood Sugar & Prevent Diabetes with healthy habits
Imagine getting to your goal weight, then eating carefree (yes, even brownies) – and not gaining any fat?
With our "Calorie Investing" method we help women not just lose weight, but create a lifestyle that is so weightproof, that they no longer need to worry about how their food intake will affect their waistline.
What if Could Really Make any Healthy Endeavor Feel Like Second Nature?
Try Fitness Reloaded for Free
Motivation is what gets you started. Habit is what keeps you going.
The 3 Weight Loss Lies That Prevent People From Getting Their Dream Physique
The internet is filled with contradictory, misleading weight loss advice, and opportunists who benefit from that.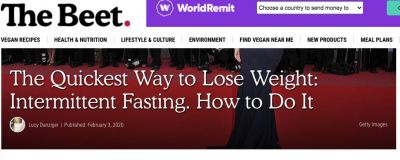 You don't need Intermittent Fasting!
While Intermittent Fasting can help put you on a calorie deficit and hence lose fat, the question is whether this is how you want to live your life. Because if you're looking for just another short-term"bandaid" to lose some weight, then don't be surprised when you gain the weight back as soon as you go back to eating normally. *Also, any fat loss caused by fasting was due to the fewer calories you were consuming, not because of the timing of your meals.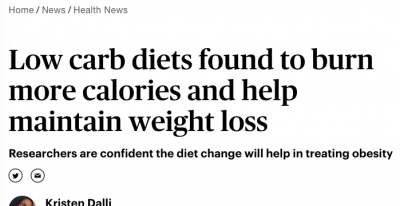 Carbs are NOT inherently fattening!
While cutting down on carbohydrates can put you on a calorie deficit, and hence help you lose fat, the question is whether this is how you intend to eat for the rest of your life. Because if not, then expect to regain the weight as soon as you go back to eating all foods. *Also, any fat loss caused by avoiding carbs was due to the fewer calories you were consuming, not because of the lack of carbs.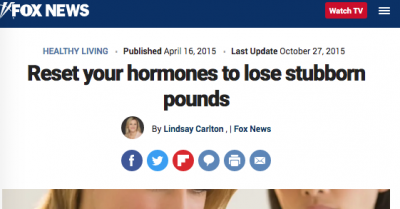 Your hormones are likely NOT the problem!
While hormonal diseases (such as hypothyroidism) can slow down weight loss (but only when left untreated), multiple opportunists use hormones or fake diseases such as adrenal fatigue to take advantage of people who feel defeated with weight loss by getting them to buy expensive supplements to "rebalance" their hormones.
No meal plans. No banned foods. No excessive exercise. No backdoor expensive supplement sales. No fads.
I'll Show You How To Step-By-Step Tweak & Improve Your Habits So That You...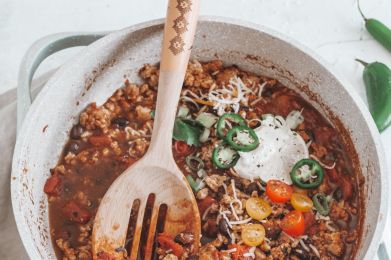 Lose 30+ lbs by eating MORE, not less
Step by step I show you the habits to adjust your eating pattern so you get to eat MORE delicious food but lose MORE weight.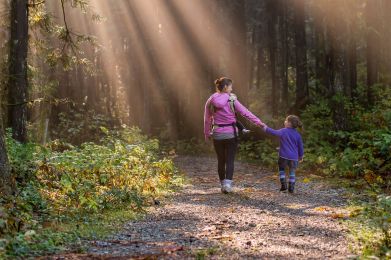 Exercise because you crave it, not because you "have to"
At Fitness Reloaded we get active to primarily live a long life, not to burn calories.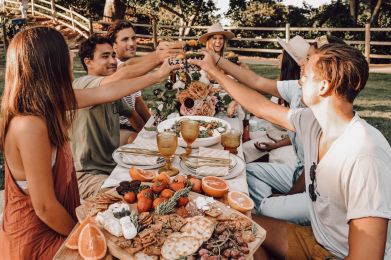 Get social and still lose weight
Doing well all week but bad on weekends? I'll teach you how to turn that around.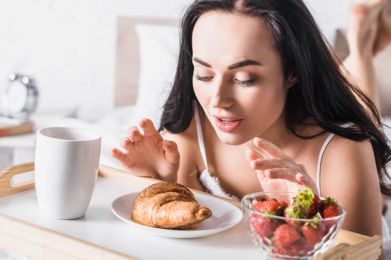 Overcome overeating and cravings
Stepping on the scale can ruin your day? Nighttime cravings? I'll show you how to create healthy mental habits that support, not sabotage, your goals.
At Fitness Reloaded you'll improve your lifestyle and upgrade your quality of life. Here's what you get:
Imagine…Unexpected muffins next to the office coffee machine? You didn't even notice them. Friends munching on chips and crackers? You won't feel like it and pass on the offer.
Here're Just Some Of The Habits Covered In Coaching.
You can also work on these at your own time through the 35 online courses in the Habits Academy!
Our environment wants to make us fat: Food that is engineered to drive overeating, sedentary lifestyles, peer-pressure from friends to eat and drink, and 73% of American adults have either overweight or obesity. I'll teach you e v e r y t h i n g so that you succeed with weight loss and then never worry about your size again, while still eating anything, carefree! Teaching takes place during coaching but you can also coach yourself, at your own time, through the courses in the Habits Academy!
What'll Happen After You Sign Up:
As soon as you start your trial you'll get unlimited access to the Fitness Reloaded Habits Academy, where you will:
Try Fitness Reloaded for Free
Improving your lifestyle habits is what actually works with weight loss. Fads do not.
Give Me 1 Hour A Week,
And I'll Give You Your Dream Body & Lifestyle!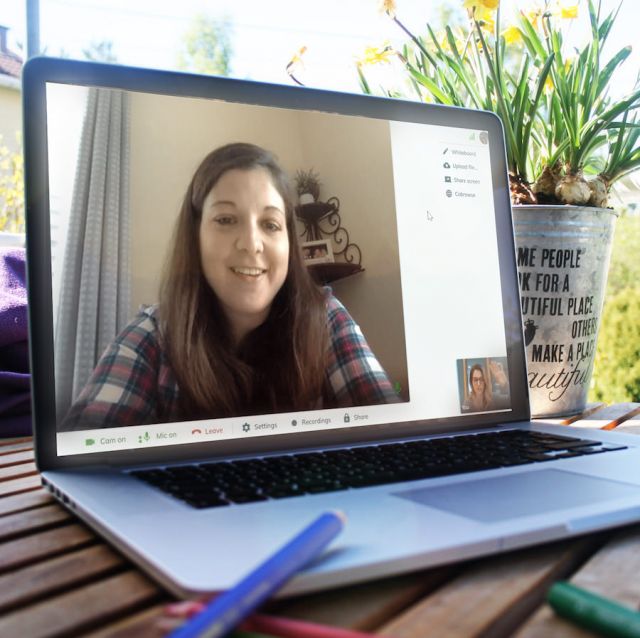 The Minimum Commitment I want from You? To Show up in Coaching
Bring your Habit Diary to coaching and we'll discuss what went well, what did not go as well, what challenges the upcoming week brings, and how to optimize. If you commit to coming to coaching, irrespective of whether you've had a "good" or "bad" week, then you'll get amazing results.
Compare Fitness Reloaded To...
Doing keto, low carb, or any other dieting method that cuts out your favorite foods – Price free to $300
While restrictive dieting can work when it comes to losing fat, unless your goal is to cut out those food groups for the rest of your life, then you're inevitably be gaining back any weight you lose.
Joining a fitness bootcamp – Price $50 to $500
Fitness bootcamps are exciting and can be motivating. But what happens when the bootcamp ends? What will happen to your weight and to your habits?
Investing in a Peloton bike or other premium home exercise equipment – Price $2200 to $7000
Exercise increases the calories you burn. However, investing in a premium piece of equipment alone won't make you use it past month 3. And even if you do, you'd still have to pay attention you don't eat back what you burn (or eat more than you burn.)
Signing up for diet meals or shakes – Price $3600 a year or more
The thought of outsourcing your eating and not having to think about it is appealing. But once you stop using the service, you'll go back to your current way of eating. And that will instigate weight regain.
Liposuction – Price around $10000
Liposuctions help you get rid of fat in just a few hours. The problem is that unless you also change your habits, the fat will return (and then you'll need another one.)
Working with a personal trainer or nutritionist – Price $300-$1000 a month
Personal trainers & nutritionists are a great start. Some are good, some are not. What they do best is keeping you accountable. Just the thought of having to meet with them, makes you actually follow through. But how do you know you'll be able to continue with healthy eating, if/when you stop working with a the professional?
Trying on your own by counting calories – Price free but what about time wasted?
Counting calories works. The problem is it's also restrictive because it slices your portion sizes. Inevitably the plan becomes too restrictive and extremely difficult to keep up with.
For people who quit, the stay in the "wannaloser" cycle, needing to keep it up with counting calories to regulate their weight and/or having to go on another diet.
Doing nothing – Price free to start with, escalates to HUGE as you get older.
You can always choose to do nothing about having overweight or obesity. The issue is the problem is likely to keep exacerbating over the years, increasing risks of heart disease, stroke, and diabetes, and slashing life expectancy and quality of life.
Accepting your size and quitting weight loss.
You can always quit trying to lose weight and accept the aches and pains, the health risks, and the loss of quality of life that comes with it. If this is what you truly want, then all the power to you. But if you think you won't be happy accepting your size, then the question is not whether to lose weight but rather HOW to go about it.
Try Fitness Reloaded for Free
No deprivation guarantee. Learn how to create a healthy lifestyle that shields you from gaining fat, despite eating brownies or ice-cream.
Try Fitness Reloaded for Free
No obligations. Cancel your trial anytime.
Frequently Asked Questions