One Berry Smoothie Recipe, Three Different Variations.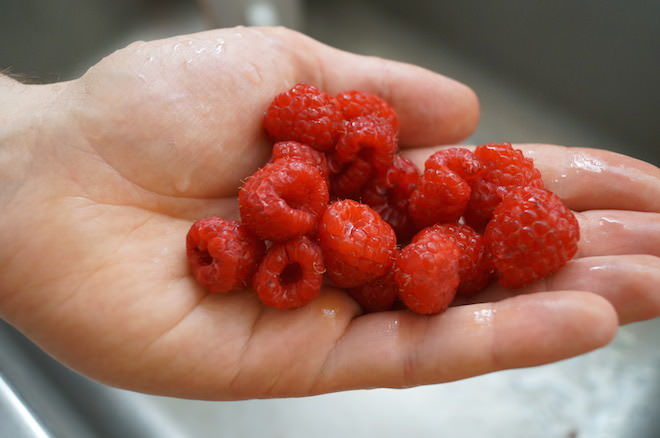 In my 3 favorite healthy snacks under 200 calories I promised to share with you my favorite berry smoothie recipe. As part of the Smart Lazy Dieters Series, I won't just share the recipe, I'll actually give you three options, so you can adjust the smoothie to your laziness level.
Yes, you read that right. You'll adjust the berry smoothie recipe to your laziness level. I'll give you three different variations: One for the super lazy, one for the medium lazy, and a final one for the not-so-lazy.
You see, all fruits are not made equal. E.g., it's easy to put raspberries in as they only need to be washed. It's harder to use a melon because it needs to be peeled first. Lazy fruits require little or no preparation. Not-so-lazy fruits require a little more work.
You might be thinking I'm splitting hairs with this differentiation, yet small things like this can actually make the difference between someone actually making the smoothie (and getting all the health benefits), vs. actually skipping it.
As a super lazy person I've experienced this first-hand. I'll often eat strawberries because they need almost no prep. I'll rarely eat oranges because I actually need to peel them first.
Lazy Fruits:
Raspberries
Strawberries
Blueberries
Blackberries
Banana
Not-so-lazy Fruits:
My husband and I often refer to this berry smoothie as "health". We say we drink "health". Or, we ask each other "Do you want health?" referring to this smoothie.
Sometimes we also call it "the antioxidant bomb", or our "daily antioxidant bomb". That's how health-excited we are to drink this baby.And it's so yummy! So let's start with the "hardest" one!
Berry Smoothie Recipe – For The Not-So-Lazy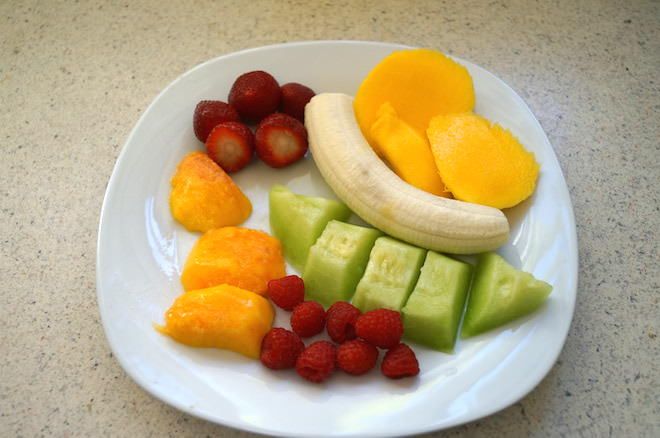 Fruit list in this example:
Strawberries
Raspberries
Banana
Mango
Peach
Melon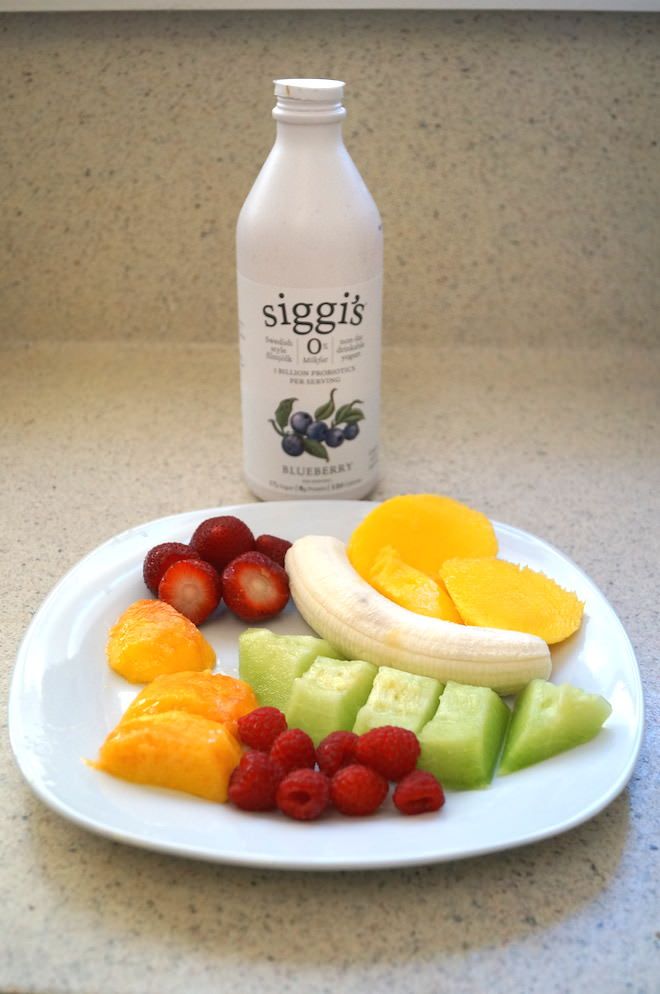 Yogurt Drink:
Notes:
We don't put any sugar in this smoothie. By putting a ripe banana in the smoothie, the drink becomes sweeter (and a little denser).
Also, check the yogurt drink you use. Siggi's is usually low in sugar. Kefir can be low in sugar, or not, depending on the brand. You can also get a drink with fruits in it (e.g., in this example I'm using Siggi's blueberry), or you can get a plain one. If the yogurt drink you choose is sweet, then you'll also not need to add any extra sugar.
In this example, I'm using strawberries, raspberries, and a blueberry Siggi's. Depending on what we have in the fridge we might actually use plain kefir and add blackberries and blueberries in the list of fruits. Feel free to improvise!
Process:
Wash and peel fruits
Put them in blender
Add siggi's or kefir
Blend
Drink!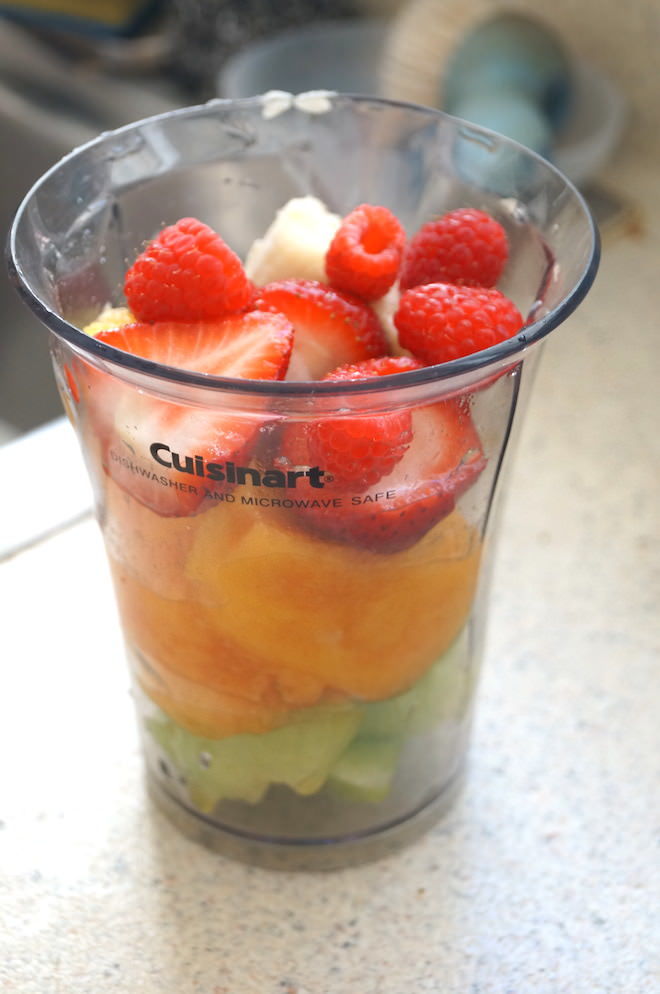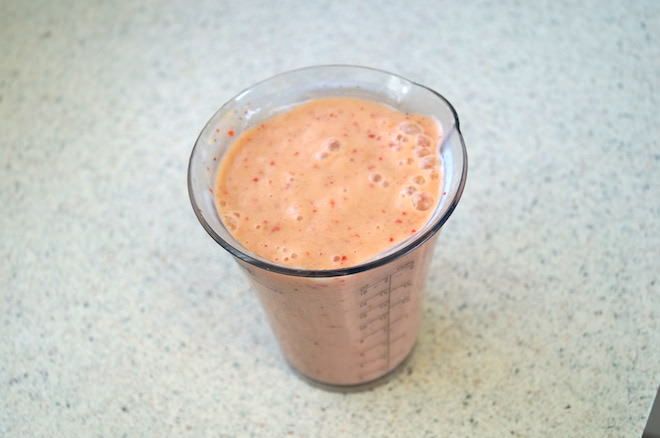 Berry Smoothie Recipe – For The Medium Lazy
This is a very similar recipe to the one above, only easier. No need to peel melons or peaches. Keep the berries, keep the banana for extra sweetness and thickness, keep the mango for a more refreshing taste, and you're good to go.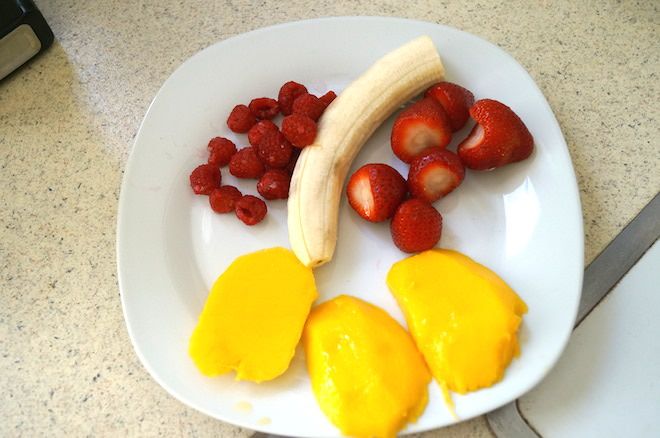 Fruit list in this example:
Strawberries
Raspberries
Banana
Mango (optional, great for a more refreshing taste)
You can also add: blueberries, blackberries
Yogurt Drink:
Process:
Blend the ingredients together, and enjoy!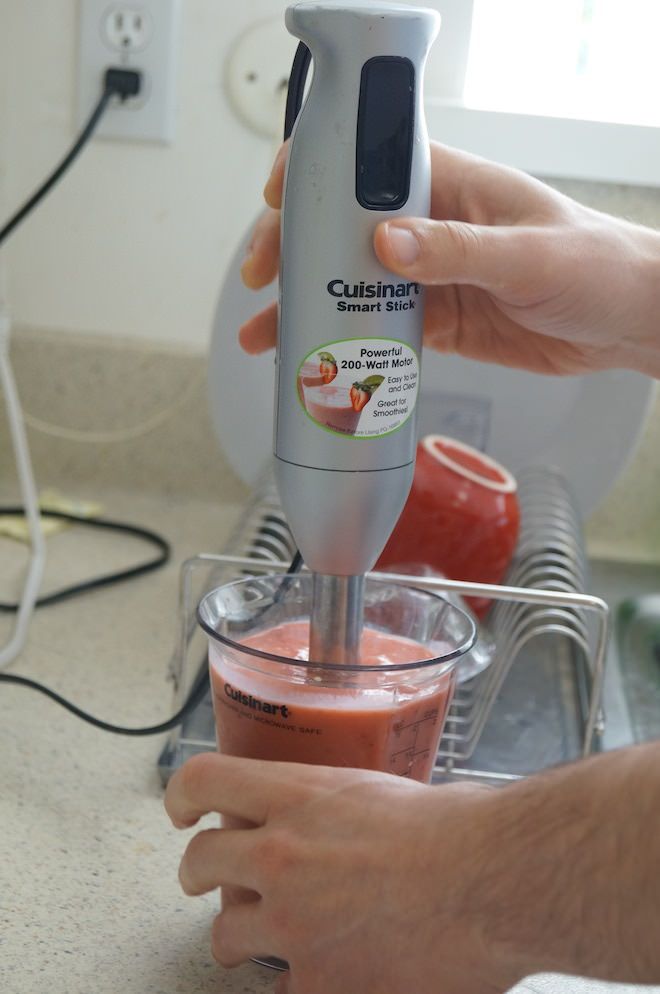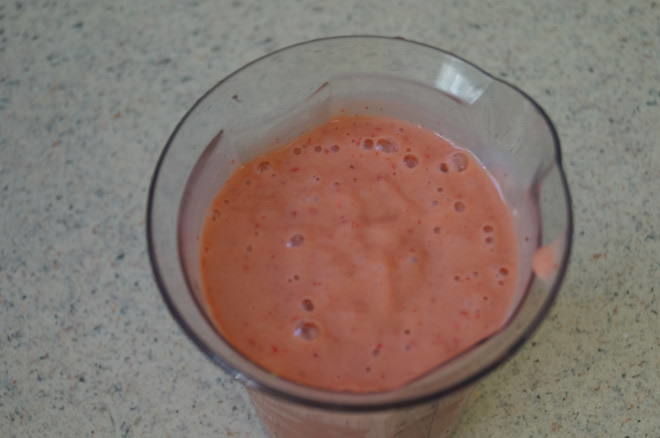 Berry Smoothie Recipe – For The Super Lazy
Let's face it. If you're super lazy, you won't make a smoothie. Just the extra effort of blending and then also having to wash the blender is enough to deter any really lazy person from actually making a smoothie. Grabbing a prepackaged snack becomes easier than making a fresh smoothie.
But laziness should be no reason to miss all the health benefits right? Antioxidants, vitamins, the freshness you feel after you drink this, why miss on all this pleasure and goodness?
My recommendation? Don't make a smoothie. Instead eat this as if you were eating cereal. Add the berries in a bowl, then pour in the yogurt drink, grab a spoon and you're good to go. No blending, no washing the blender, yet reaping all the health benefits. Sounds good to me!
So which one of those options will you be trying out? Leave a comment on Facebook and let me know.