The 7 Fitness Reloaded highlights of 2012
It is customary for the New Year's to look back at what you accomplished in the last year, and then look forward and dream about the New Year.
I'll be honest – I am not deep in the dreaming process. You see, in the past I have fallen in the "deep dreaming" trap – making plans that were more like guesses than plans.
Dreaming and thinking big is good. However, when I got in the second phase of making a plan to get to the dream, I would get off course if that plan was more than 3 months away. My plan would not be a solid plan I could rely on, but a guess. Just a guess with hardly any validity. Jason Fred from 37Signals agrees that yearly plans…are more like guesses. Let's call plans what they really are.
So this year I am sticking to thinking big, but I am avoiding "planning big". But before we get into the dreams for 2013, let's see what happened in 2012.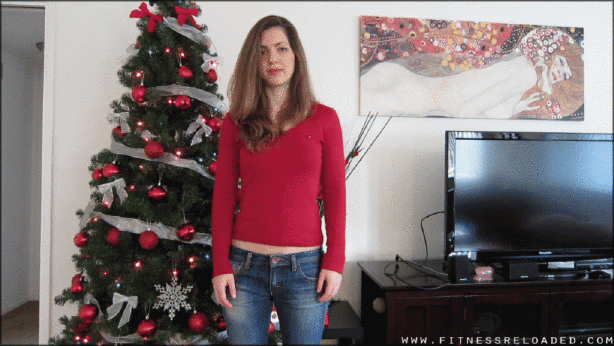 I started the Power Up sessions Podcast with two series: the "Do the Impossible" and the "Health & Fitness Duels". The most popular of the podcasts is the Vegetarian vs. Paleo duel. I guess that there are many of you out there who are just like me: We don't know what we should eat!
No wonder that this particular duel was so popular!
Last year I was deep into research about how some people get to be successful with exercise, while others that may have tried the same things like the successful people, fail. I did a survey of 540+ people, and in this report you will learn about:
"How much time do people like me devote to exercise?
"What benefits are they getting?"
"How do people manage to make exercise an…effortless habit?"
Most beginners think that more experienced people than them are flawless. For example, beginner exercisers think that experienced exercisers, people who have made exercise a habit, rarely skip workouts. Not true! Through my research on Exercise Habits I found that 30% of the people who have exercised for 5 years or longer, skip their workout once a week or more. Every week!
Next time you turn judgmental towards your progress, comparing yourself to others and making assumptions about what they do or do not do, I dare you to think again.
I thought that since I am a regular exerciser I was fine. Yet I found out that regardless of whether you are exercising or not, sitting too long…may actually make it 54% more likely to die of heart attacks.
When people ask me about what they should do to exercise, I usually tell them that to start with, they should not worry about the mode of exercise, aerobics, strength training, running etc…but instead aim for moving more.
You just cannot imagine the benefits you reap even by walking for a total of 10 min a day. Yes, that means walking to the bathroom to wash hands, taking the stairs, running an errand on foot.
I admit it. I didn't plan to write a book this year. 12 months ago, I didn't put a book on my 2012 dreams plate, and becoming an author was not on my to-do list.
When I first started writing I was aiming for a 20-page quick guide to help people create healthier habits. The project kept expanding until I had 200 pages.
Now the book is all done, and you may get it on Amazon.
6. Fitness Reloaded as a software developer

Last year I released 6 apps on the Windows 8 Market: Abs, Legs & Glutes, Stretching, Upper Body, Total Body, Office Exercise & Stretch (android + Windows 8). I even recently found out that I have a developer profile on CNet!
A New Year is starting and we'd better prepare 😉 This year I suggest to ditch New Year's Resolutions. You know they don't work. Many of us set them, only to stop by February. Instead I propose to aim for New Year's Habits. Habits that stick.
And at least when it comes to healthy habits, I am helping you with that. I am giving away 1 FitDesk, 2 admissions to the Healthy Habits course that is coming up in 2013, and 3 one-month subscriptions to the Exercise Bliss program!
Leave a comment to take part in the giveaway.
So what's coming up in 2013? Well, if you read #7, you know –  a closer focus on habits. Exercise Bliss helps people create exercise habits, by supplying them with daily 5 min workouts reminders, and support, while the Healthy Habits course is for the habit designers among you, who want to eat better or exercise more, but don't know exactly hot to make that happen.
Bring it on 2013! 😉