Healthy Habits in the New Year: A giveaway to get you started!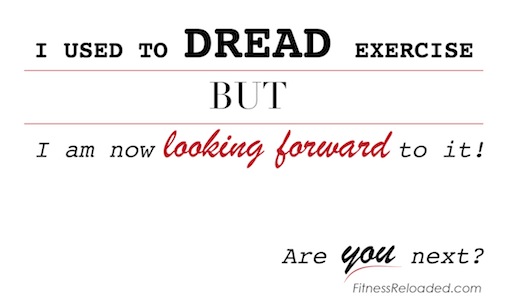 The New Year often acts as a reset point for many of us. It's a great opportunity to get started with healthy habits. We resolve to quit smoking, devote more time to our families, or get fit. Unfortunately, many of our New Year's Resolutions get abandoned by February. It's not your fault. It is that by default…New Year's Resolutions don't work. (Don't believe me – listen to Stanford Persuasion Lab Director BJ Fogg explain the science behind the ineffectiveness of New Year's Resolutions).
For 2013 I propose something different: Forget about New Year's Resolutions. Go for New Year's Habits instead.
Instead of resolving to, e.g., walk for 30 min daily, resolve to walk for 10 min daily (easiness), after dinner (specificity), and tell your partner and best friend to call you every day reminding you of your resolution (trigger). Put it on your calendar too and set reminders (triggers). Wear comfortable clothes for walking before dinner – so that you are already ready to go after you are done with eating (easiness).
The easier the new activity is, the higher the chances you will follow up with it, past the month of February and beyond 🙂
Also, the more triggers you add (like your friends calling you and your calendar reminding it) the higher the chances that, again, you will keep going past February.
Today I am announcing a very special giveaway to help you acquire healthy habits in the New Year.
1st place gifts
One FitDesk
Free one-month membership to the Exercise Bliss program
Free access to the Healthy Habits course
2nd place gifts
Free one-month membership to the Exercise Bliss program
Free access to the Healthy Habits course
3d place gifts
Free one-month membership to the Exercise Bliss program
About the gifts
The FitDesk (1 FitDesk)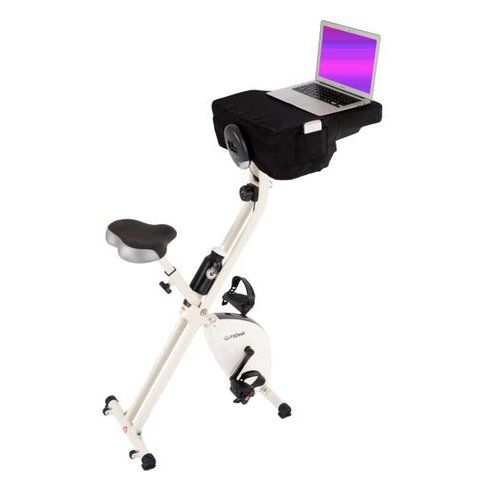 How the FitDesk will help you create healthy habits
The FitDesk is the most amazing exercise bike ever. Why? Because you can do almost anything…while you are burning calories.
Here are a few 2013 habits that the FitDesk will help you acquire:
Watch TV while burning calories (rather than sitting on the couch)
Read a book while building muscle (rather than sitting on your armchair)
Respond to e-mails on your laptop while moving (rather than sitting on your office chair)
You see, the FitDesk is made so that you can use your laptop or read your book while you are cycling. That's why it's so amazing. I got one last June, and I have been using it almost daily ever since. That's why I am raving about it. It helps me reduce how long I spend sitting every day. See my video review here.
Now, you don't need to spend hours on the FitDesk every day. Even if you sit there for 10 min every day, you are still building the exercise habit. The FitDesk will make you a healthy habits winner because it just makes exercise so easy. You just sit on the bike while you do your work. Brilliant!
Free access to the Healthy Habits Course (2 people)
The Healthy Habits Course teaches you how to manipulate your brain to actually build the habits you want to have in your life.
You might want to…
Eat healthier snacks
Cook more
Go to yoga more often
Walk more
Stretch more
Meditate more
If you have had trouble with any of the above areas, then the Healthy Habits course will give you the tools to tackle it. You will get access to 4+ weeks of high-quality videos and spreadsheets that explain you the nuts of bolts of why we do what we do, why we don't do what we want to do, and how to make change happen.
Through the course you will tackle at least one area of your life you want to improve on. By the end of the course you will feel like a different person!
The course launches in Spring so if you win, you will be one of the first people who will get access to it!
 One month of Free Subscription to Exercise Bliss (3 people)
The Exercise Bliss video exercise program helps you create the exercise habit…even if you have no motivation or time to exercise. Seriously, if you wish you exercised more, and feel guilty for not doing so, then Exercise Bliss is a great fit for you.
Here is how it works: Every day you get a reminder e-mail to a 5-min exercise video that you can do at home without equipment (trigger). The exercises are custom-tailored for beginners.  You are committed to 5-min of exercise a day Monday through Friday (easiness). Now, if you want to do more than 5 min, then you will have access to longer exercise videos once you are done with the 5 min.
But what if you cannot do the 5 min of daily exercise? Well, what is not allowed in the program is beating yourself for not doing enough. What you need to do though, is take a deep breath and move on with your life. Don't sweat the small stuff.
Through your one-month subscription you will be enrolled in the daily 5-min videos and receive the motivational reminder e-mails. The next class of Exercise Bliss is scheduled for early 2013, so grab your seat and you will soon get started with a solid exercise foundation. This one-month subscription is beyond the normal Exercise Bliss free trial.
"Loved Exercise Bliss. Super simple, easy to commit to. Easy to fit into my hectic schedule."

– Jacquie, busy mom of toddler twins

"Liked Exercise Bliss very much. Showed me my weakest areas and made me want to get stronger without making it seem impossible to achieve."

– Karen Williams

"I enjoyed it very much. It was what I expected and I am glad I participated."

– Carol Murphy
What to do to win the giveaway and get new healthy habits in the New Year
1. Mandatory – Leave a comment below: What New Year's Habits do you want to tackle? What will you do to make that happen?
2. Bonus points – share this post on social media (Facebook + Twitter)! The more you share, the higher your chances.
3. Bonus points – like Fitness Reloaded and the FitDesk on Facebook. Follow Fitness Reloaded and the Fitdesk on Twitter.
4. Mandatory – Complete your participation in the giveaway by filling out the Rafflecopter form below.
5. My decision is subjective and final. I reserve the right to change the gifts or terms related to this contest without notice.
The contest ends on Monday January 14th at 11.59 am PST. Winners will be announced in the few days afterwards. The selection of winners is subjective (but social media points do affect my judgment) 😉 
People all around the world are eligible to participate, but if you come from countries other than the US and Canada, then you are not eligible for the 1st prize (the FitDesk only ships to North America at the time being). 
Ready? Go! Scroll down to leave a comment: "What New Year's Habits do you want to tackle? What will you do to make that happen?"
P.S.Stay Updated and get more bonuses!
Want to learn when Exercise Bliss and the Healthy Habits course launch? Sign-up below to be part of the Fitness Reloaded Insiders. You will get the first 5 chapters of my book "Surprisingly…Unstuck", and will stay updated 🙂