Do You Really Need More Time, Or More Motivation To Exercise Daily?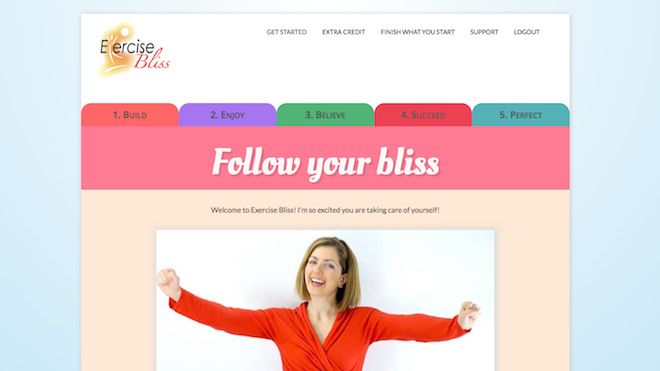 Most of us think that if we had more time then we'd exercise. If only we were not so busy.
Yet, most of us know of people who are equally, if not more, busy as us, and they do exercise. Yes, we might keep trying to do our daily 30 minutes (and failing), but they're exercising daily no matter what. Come rain or shine, they're doing it!
If only we had their motivation.
So if motivation to exercise is what you lack, then you're desperately trying to increase it. If only you tried harder.
Conventional wisdom says that if you want something bad enough then you're meant to make it happen, right? So if you wanted to live healthier badly enough, then you'd already be exercising 5 days a week, right?
WRONG. The scientifically studied odds are actually nine to one. Nine to one against you.
Here's why.
At first glance, it'd be safe to assume that the people who want to live healthy and exercise the most, are the people who have already faced severe medical problems because of their unhealthy habits.
I'd assume that when the stakes are to either change or die, then people would take changing their habits very seriously. I'd assume that, say, the people who've had by-pass surgery because of unhealthy habits, will live healthier and change their habits after the surgery.
The stakes are as high as they can be, right? These people want to change their habits badly, like really badly.
Their LIFE depends on living healthier.
Well, now let's look at the facts.
"If you look at people after coronary-artery bypass grafting two years later, 90% of them have not changed their lifestyle."

– Dr. Edward Miller, dean of the medical school and CEO of the hospital at Johns Hopkins University
Now that's bypass surgery. This means their heart disease got so severe, they had to undergo the procedure. As Alan Deutschman says in his Fast Company article "Change or Die":
"About 600,000 people have bypasses every year in the United States, and 1.3 million heart patients have angioplasties — all at a total cost of around $30 billion. The procedures temporarily relieve chest pains but rarely prevent heart attacks or prolong lives. Around half of the time, the bypass grafts clog up in a few years; the angioplasties, in a few months. The causes of this so-called restenosis are complex. It's sometimes a reaction to the trauma of the surgery itself. But many patients could avoid the return of pain and the need to repeat the surgery — not to mention arrest the course of their disease before it kills them — by switching to healthier lifestyles. Yet very few do."
So even though these people's life literally depends on them switching their habits, they don't. They know what they should do, but still, they can't change.
And that's 90% of them!
It's not like 10% does not succeed in changing their habits, while 90% does. It's the majority that fails. 90% of the people who REALLY want to change, don't.
So, wanting it bad enough? Or, having more motivation?
Crap. This is a typical example of why the "obvious" road leads to failure, while it's the counter-intuitive road that leads to success.
Wanting it bad enough won't help you succeed with a lifestyle change. Wanting it may lead you to start exercise, enroll at the gym, or buy that home treadmill, but it won't help you actually keep up with it.
Higher desire, or more motivation, won't help you get you really where you want to be.
Because what you really want is not to lose weight only to gain back. And then repeat this cycle over and over again.
What you want is not to get a flatter belly, only to get your jiggly belly back two months later once you quit exercise.
What you want is not to enjoy the extra energy you get from exercise for three weeks, and then have this energy replaced by guilt because you're no longer exercising, or because you're supposed to go to the gym, but don't.
What you want is to buy that treadmill, and actually use it. You didn't spend $1000 to use it to hang your clothes on. You bought it to actually walk on it!
But what you also want is to make this change without feeling like it's such a chore.
I know we think of this as an impossible scenario, and that we wish we could live healthier, even if that meant whipping ourselves each and every day, but hey, imagine you had a magic wand. Wouldn't it be amazing if you could magically turn into one of these people who *just* exercise every day, naturally?
The habitual exercisers – They don't debate it, they just do it.
They are not thinking, ugh, I have to exercise now. They might even look forward to exercising. They see it as "taking a break" from everything else. They revel in doing something for themselves. They love how they feel when they move.
For them it's not a chore, exercise is so ingrained in them that it's who they are.
Wouldn't it be nice if you were like that too? Not only would you be doing your daily workout, not only would you lose the weight and never gain it back, but you'd also actually enjoy the process.
I know that sounds CRAZY right?
Yet, people have already done it. Take Krista. She would enroll at a gym only to quit later, she thought she'd be "fat forever", yet a couple of months after getting into Exercise Bliss, she's lost 22 pounds, is exercising daily, and even looking forward to it!
There are thousands of people like her. Thousands of people have spent YEARS battling with exercise. For Krista the struggle was over once she got into Exercise Bliss. In just two months, her lifestyle changed for good.
And Krista is not alone. She's just one of the Exercise Bliss graduates who have made this switch. Check out some of their success stories here.
But how can Exercise Bliss help you become one of THEM?
Exercise Bliss is a 9-week, virtual, habit-making system. It's designed to make you go from exercise hater, or "too lazy", or "too busy", to actually looking forward to doing your daily exercise.
It's focused on real change. So if you're just looking for a couple of workouts to get by, then this is not for you. This system is a big deal.
It's based on three pillars: Habit Training, Mind Training, and Body Training.
Habit Training: With Exercise Bliss you'll be learning exactly how to make exercise part of your daily routine – easily, so that you don't have to "squeeze exercise in your schedule", or find yourself on the couch trying to persuade yourself to do it.
You'll do it, because it'll be part of what you do.
That's why we start building the daily exercise from 5 minutes a day. You'll also be learning how to grow this to 15 minutes, 30 minutes, or more.
Mind Training: You'll also be re-programming your mind to think differently. You'll be changing from the INSIDE. You won't be pretending you're someone that you're not. You'll be BECOMING this new person, you'll be really turning into someone who'd looking forward to exercise!
You see, even if you had the best exercise plan in the world right in your hands, if your mind is against you, then you'll get back to square one. Why do you think all those people who are losing weight and gain it back, actually gain it back?
Body Training: Included in the course are your daily workouts in HD video. You can do them at home, and there's no equipment needed. You'll have a step-by-step plan on what to do and when. You won't need to put effort in what you should do, all you'll have to do is follow the plan.
The LAST class of 2014 starts this Monday, October 20th
This particular class is particularly special as for the first time ever, I will be adding new features to it, but for now, I'll be keeping the price at the same level. 
These features include a private community, and live coaching! So in this program, you're not going to be alone. You'll be doing it along with others, who have had the same struggles as you, and I'll be able to coach you live – either about habits, mind-reprogramming, healthy living, anything related to what we cover in the course.
Now this system is not right for everyone. If you're not willing to put in the 1-2 hours needed each week (not just to exercise, but to watch the videos and do the PDF exercises), then this is definitely not for you.
Also, if you secretly like your current situation – maybe because it's comfortable, maybe because it gives you what you think of as a valid excuse to nag to others about "how busy you are" and attract attention – then again, you won't be a good fit.
But if you're tired of starting exercise only to quit again, if you have a treadmill that is collecting dust at home, if you wish you did not live this sedentary lifestyle, if you'd like to see your body be more toned, then I want to invite you to give yourself, your body, your health, and ultimately, your happiness, a chance.
The last class of 2014 starts on Monday October 20th. The class won't open again till next year.
Enrollment to the last class of 2014 starts today. You're cordially invited.
P.S. I know it's a short notice and that's why even though the class starts on Oct 20th, I'll keep enrollment open till October 22nd, just for the people who won't check their e-mails until days later.