3 Simple Healthy Habits You Can Master In The Next 5 Days.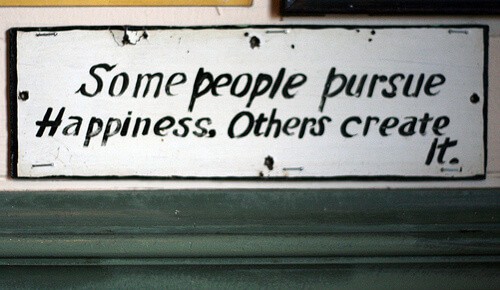 Can you be a happier, healthier person in one week? I say yes. If you start today, then by Monday you will already have a different life. Here are three simple healthy habits to get you started. Just pick one and get going!
1. Floss your teeth.
Many people hate flossing. Yet the benefits of flossing cannot be denied. Flossing is the most effective way to remove food that is stuck between your teeth. After you brush your teeth at night, floss one tooth. That's it. Just one.
But what about the rest of your teeth? Don't worry, you will get to them. By Monday flossing this one tooth will be a routine. A very easy routine. Once you find it very easy, you will "accidentally" catch yourself flossing more teeth. Oops! 😉 You will start flossing more and more teeth "accidentally" – not by dragging yourself to do it.
Read Leo's post if you want more details about how to develop the flossing habit.
2. Eat slowly.
Most of us eat fast and don't savor our food. Plus, it takes 20 minutes for our brain to "register" how full we are. If we are too fast, we may end up overeating. Hello new pounds, welcome on board!
I was talking with a nutritionist today, and I came up with an idea: Instead of eating in a hurry, why not take advantage of eating as a way to relax and get away from what troubles us? Start by sitting in front of your plate, relax and count 5 breaths. Once the 5 breaths are up you can go ahead and start eating.
I didn't realize it at the time, but that's considered meditation.
There are even books on meditation that suggest this mindfulness-before-eating practice. Yes, it seems that many people had this idea before I thought of it 🙂
I am actually doing this experiment myself, and will let you know of the results. Join me?
3. Improve your relationship with your significant other.
I found this fascinating answer on Quora that I had to share with you:
"When I was in a dark period I instituted a simple rule that changed my life. 

Rule: When I arrive home from work, the very first thing I tell my wife is the best thing that happened that day. 

No exceptions. No complaining. Just the best thing that day, even if it was just a good cup of coffee. This had the effect of starting our evening off on a positive note and it changed our relationship."
What a simple but amazing way to improve your relationship with your other half. Start today and let me know how things change by Monday!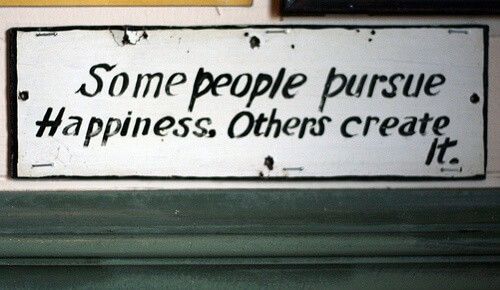 Feeling accomplished makes you come alive.
You love solving problems and then feeling that "Yes, I made it!". Just like when you are playing a video game and get to the next level… Just like when you are trying to achieve something important to you – a promotion, getting in to the university of your dreams, or do your first pull-up…The feeling of achievement just make us feel alive. So…
I dare you to challenge yourselves. Look at the list with the simple healthy habits above and if one of those habits sounds like something that could improve your life and make your happier, try it. Seriously. You don't have to wait til Monday to get started with something new. You can start today with simple healthy habits and already feel better by Monday.
Photo credit: donireewalker