Episode 83 – 7 reasons this lazy workout routine is amazing.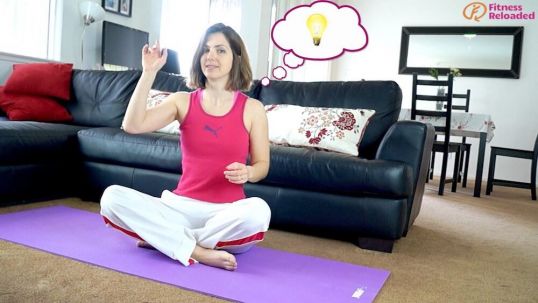 I'm human. Translation?
I'm sometimes too lazy to go to the gym. I just don't feel like dressing up and driving. It feels like too much effort. Especially when I am tired.
But I do feel like…watching TV! Especially when I get hooked with yet another TV series…I just love spending my free time watching it 🙂
But watching TV is not the only thing I like.
I deeply enjoy the after-workout feeling. I enjoy becoming stronger. I enjoy moving.
Skipping my workout and spending multiple hours sitting on the couch does not sound ideal, even though I may be watching my favorite show.
Remember, sitting kills. Sitting at my desk all day and then spending even more time sitting is in direct opposition to my goal of living a long and vital life.
The solution?
Combine watching TV with working out in a lazy way!
7 reasons this lazy workout routine is amazing.
I get to do it while I watch TV.
I get the empowering "after-workout" high without leaving the house.
I don't skip my workout, I just do something else. I keep my exercise momentum going.
I do it while lying on the floor – perfect for my laziness.
It is actually very effective. Do it just two times a week and in 14 days you will be feeling your legs getting stronger – this actually happened to me.
It only takes 10 or 20 minutes to complete – depending on whether you do the cycle once or twice.
It works out multiple muscle groups – your abs, your lower back, your butt, your thighs, your quads, your hamstrings, your calves.
If you ever plan on actually DOING this workout (rather than it staying on your wish-list…forever), then you got to be strategic.
I strongly suggest you try this workout routine before you feel tired and lazy. Why?
Because when you actually feel tired and lazy you might not feel like watching my video – you just might feel like sinking on the couch.
However, if you already know what to do, then you are much more likely to actually devote a few minutes to exercise. This is why having a plan B workout is so important.
So come on, press play, and get into action with my favorite lazy workout routine!

Workout Breakdown
We start off on the floor, with knees bent, feet on the floor. We will be doing a famous exercise called "The Bridge" but will be using multiple variations to work our muscles really deep and from all angles.
Closed Bridge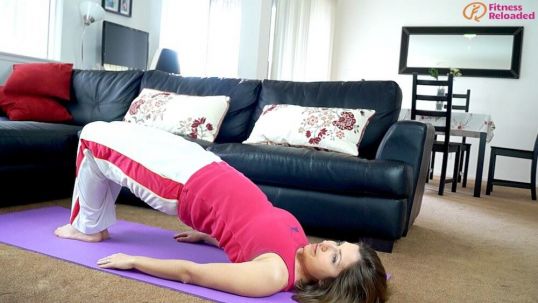 Open Bridge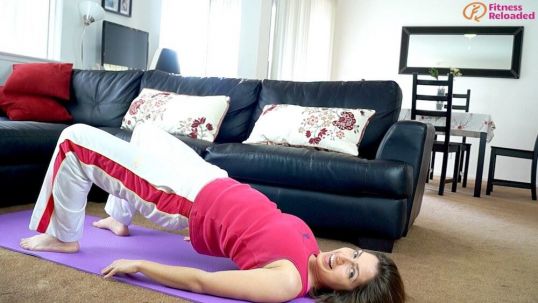 Not a beginner? Do it on your toes.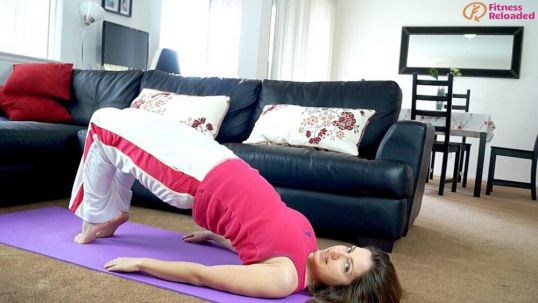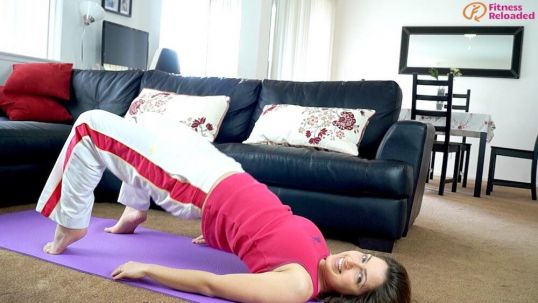 The open-close bridge
Instead of raising your torso up and then bringing it down, keep it up and open and close your knees.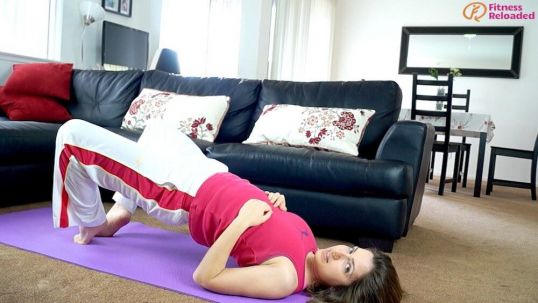 Want more variations? Watch the video.
I showed you what I do when I feel tired and lazy. What about you?
What do you do when you are lazy?
P.S. If you are reading this from Technorati, then this is the code – 7D3M4MJCGHNQ. If you are not then no need to bother about what this is about 😉