The 5-Min No-Oil Avocado Pesto Sauce To End All Oily Pestos!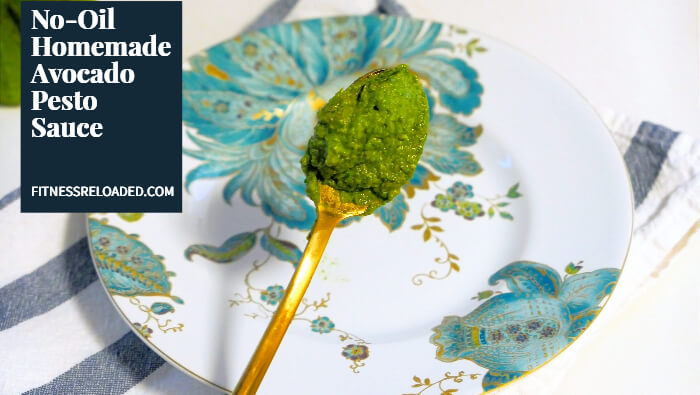 We often make the mistake of thinking that diets come with restrictions and compromise on taste, but honestly, with a little planning you can stock up your kitchen with homemade sauces, snacks, and meals that will make you grin like a little girl!
This No-Oil Homemade Pesto Sauce for example! The biggest secret that makes this pesto the absolute BEST sauce to have handy is removing oil from the equation. People have a common misconception that oil adds flavor, but that's not true, especially when you're dealing with a recipe that has a ton of herbs.
Pesto originally comes from the Liguria region of Italy, and I've tested this recipe with some Italians from Genoa, and they say it's better this way! You see, oil coats the tongue and makes the flavors of the herbs in the sauce muted, but replace the oil with avocado and you suddenly have a pesto that's healthy, silky smooth, and has more flavor packed into it than any normal pesto sauce!
It barely takes five minutes to whip up and adds great flavor to pasta, legumes, veggies, and salads. You just gather the ingredients and put them in a food processor and voila!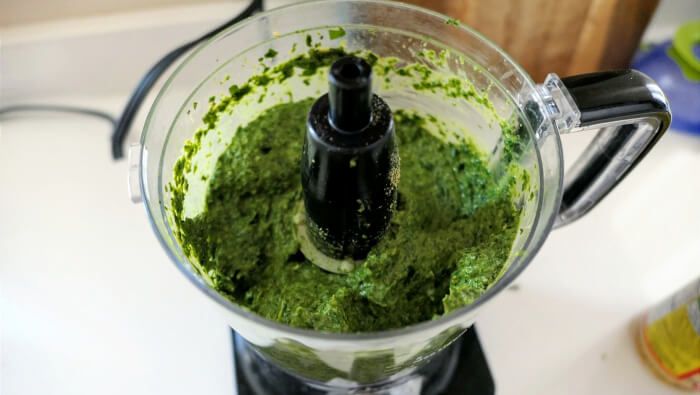 Here's how you make the 5-minute no-fuss no-oil avocado pesto:
Couldn't get easier than that right?
If I end up having leftover pesto, I usually store it in the fridge and make my favorite pesto gnocchi the next day! Tell me how you plan to use the avocado pesto sauce!
This recipe was first posted in the Reloaded membership program for people who want to lose at least 20 pounds or more. If you want to lose more than 20 lbs like a Badass, get started here.