Get Comfort-In-A-Bowl With This Creamy, Pesto, Mushroom Risotto!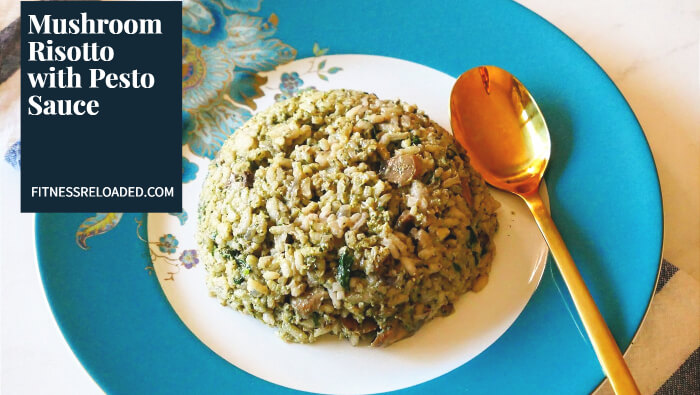 Can you eat risotto when you're losing weight? Absolutely yes!
Here at Fitness Reloaded, we eat good food and lose weight being happy and content, not sad and hungry!
But you can't make that happen without upgrading your recipe repertoire, so pay attention to today's pesto mushroom risotto recipe!
You see, risottos need to be creamy, but that doesn't really mean you have to pile on heavy cream or cheese! All you need is a way to introduce rich flavors and the right type of rice!
And hence, my handy 2 min no-oil avocado pesto sauce: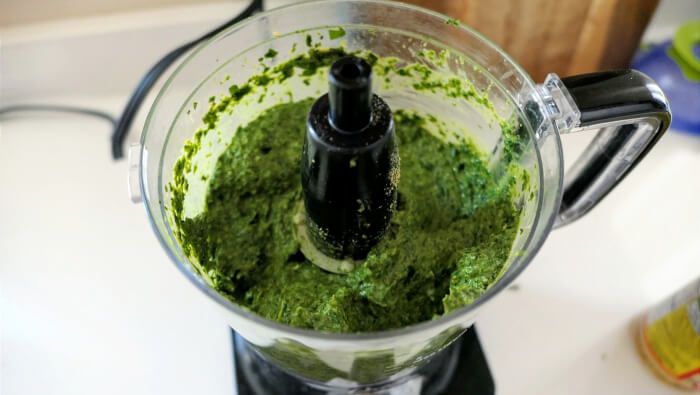 Here's a risotto recipe that is one of my all-time favorite comfort foods! This risotto uses almost no-oil and is far lower in calories than what any other conventional recipes recommend. I whisk it up every time my daughter and I want a nice cozy meal, and honestly, we rarely leave any left-overs.
Packed with mushrooms and herby no-oil pesto this is no run-of-the-mill risotto! Try this recipe and let me know if it fixes your comfort food cravings?