High-Fiber Truffle Lentils and Mushroom Risotto.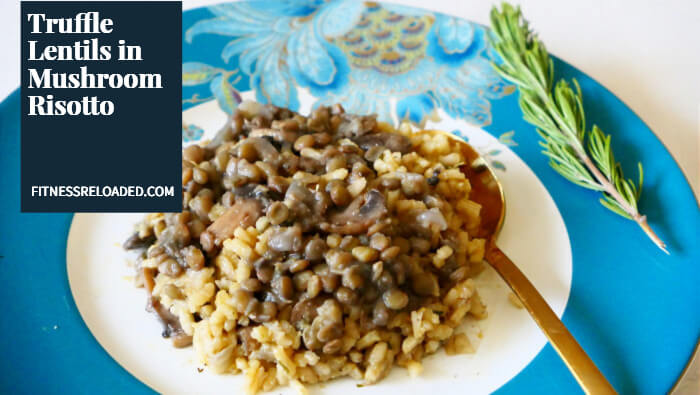 Having home-cooked meals is one of the best ways to ensure you have control over your nutrition! But that rarely means you need to spend hours preparing meals in your kitchen.
In this recipe, for example, I use the truffle lentils I had made over the weekend as a quick topping over what would have otherwise been a regular risotto. The lentils not only add a whole new dimension of texture and flavor from truffle spices to the dish but it also leaves you feeling fuller and more satisfied than with regular risottos!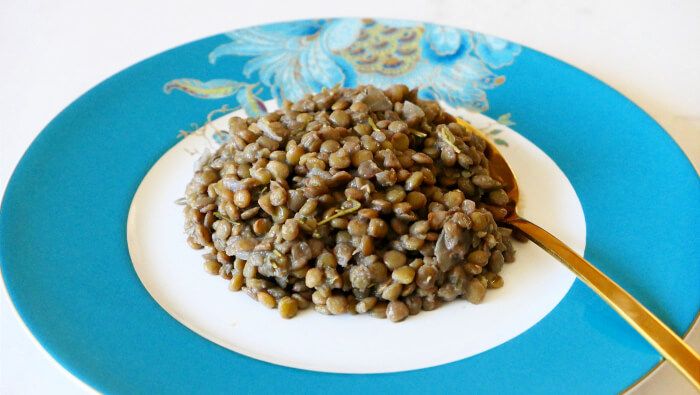 One serving of the truffle lentils in mushroom risotto meets about 50% of your daily fiber needs! So get cooking!
I think having lentils at least twice a week is a brilliant way to ensure you get to eat soluble fibers, feel full for longer, and hence feel great about your diet. Let me know how easy or difficult it was making this recipe! How are you thinking of incorporating fiber into your meals this week?
This recipe was first posted in the Reloaded membership program for people who want to lose at least 20 pounds or more. If you want to lose more than 20 lbs like a Badass, get started here.