I Didn't Know I Liked Cauliflower, Until I Tried This Baked Chili Cauliflower Recipe.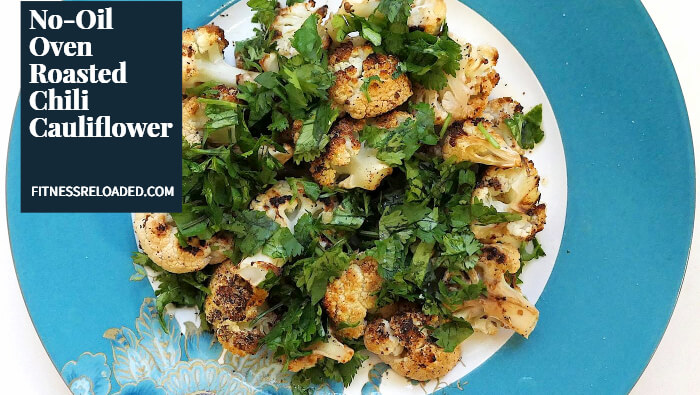 Do you stay away from cauliflower because you've only ever had it boiled or steamed? I mean, this is a safe space and you can totally like boiled cauliflower… but why settle for something that can be so bland and boring when you literally have one of the most versatile veggies in the market?!
Did you know that roasting cauliflower totally flips the blandness of the vegetable on its head?! You see, most people think that vegetables can only be boiled or fried, and that's what makes the flavor totally unpalatable.
But take the same old cauliflower, add a bunch of herbs and spices, and you suddenly have a dish that makes you want to never stop eating! This low-calorie veggie is LOADED with potassium: Just one cauliflower has 50% of your daily potassium needs at just 146 calories!
You get loads of dark natural charring on the cauliflower when you cook without oil, and that's where all the flavor is: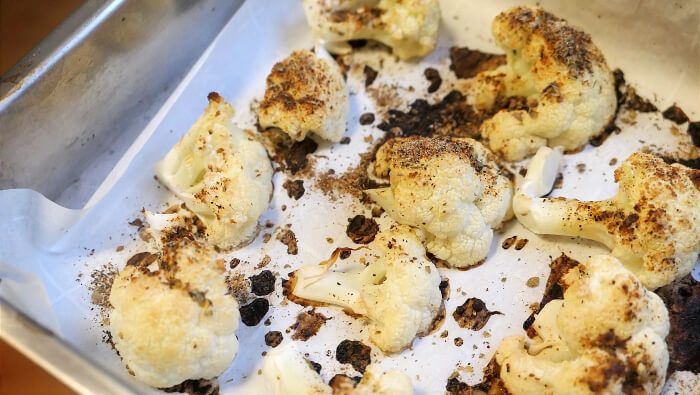 And that is not all! It also has almost 50% of your daily fiber needs. Given the fact, that the majority of Americans are fiber deficient, and also that fiber is key in helping you lose weight because it keeps you full in fewer calories…
Cauliflower is a vegetable I recommend to all my clients!
This low-calorie no-oil baked chili cauliflower is an excellent way to incorporate a ton of flavor to your meal while getting your daily dose of fiber requirements! What would you pair this oven-roasted treat with?
Try out this recipe and let me know what you think!
This recipe was first posted in the Reloaded membership program for people who want to lose at least 20 pounds or more. If you want to lose more than 20 lbs like a Badass, get started here.