Love Handles Workout At Home: 30-minute Yoga Fusion. (video)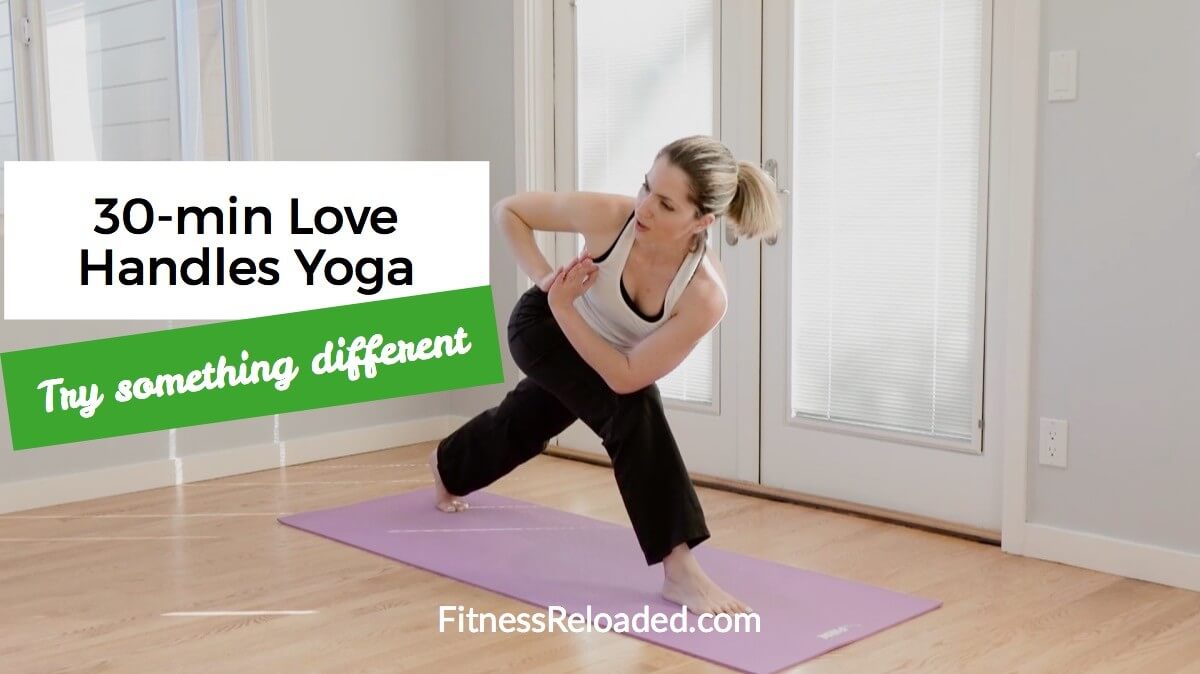 Welcome back to Yoga Fusion! Today we're doing a love handles workout at home – we focus on our sidebodies; our side abs, our outer thighs.
We're inundated with abs and glutes workouts but love handles? These are rarer. So let's do some different moves while focusing on today's intention "try something different!"
Love Handles Workout At Home: Try Something Different!
Here's how we're gonna be different in today's session:
First, we're targeting a body part while doing yoga, which is not that common.
Second, we're specifically targeting love handles, not the usual abs and butt.
Third, we focus on being playful, checking in with our bodies, finding out what we like, what makes us feel good. This is an opportunity to explore, to get a bit out of our usual routine, to see things from a different angle.
Today's yoga love handles workout invite us to explore and be playful.
To get out of "same old same old" and see things from a different perspective. Even simple, everyday things like the way you greet your husband or wife after work. So if say, you're always greeting your husband or wife with a kiss on the cheek, why not try double kisses? Or a kiss on the hand or mouth? Or a kiss and a hug? Or just a hug?
Anyway, you have a full 30 minutes to think about what you're gonna try to do in a different way!
So if you're ready, let's do it!
Level:
Modifications are shown within the love handles workout at home video.
Equipment needed:
Did it? Congrats! As I like to say to my folks in Exercise Bliss and Flat Belly Firm Butt, "not everyone is doing it, but you are!"
And here are some cool snapshots from today's love handles workout video:
(don't worry, modifications are shown too!)
It's hard to do yoga without a downward dog: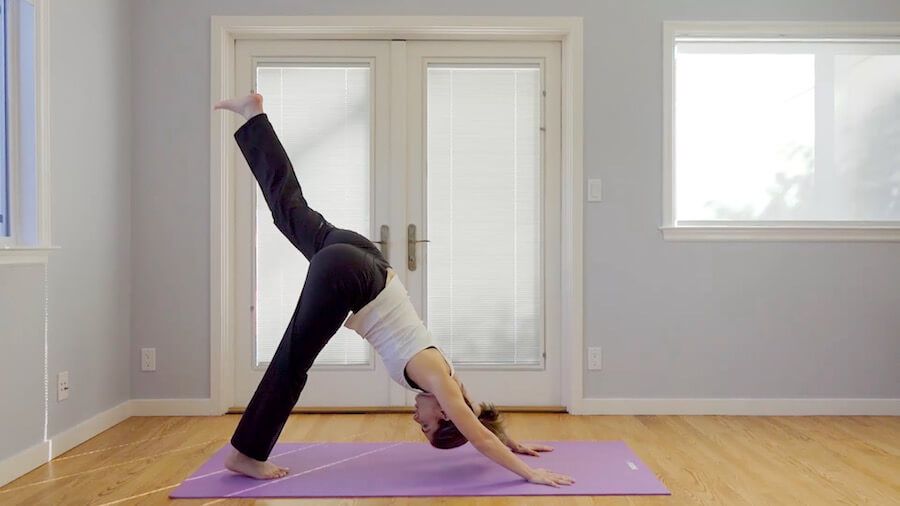 Same for cobra: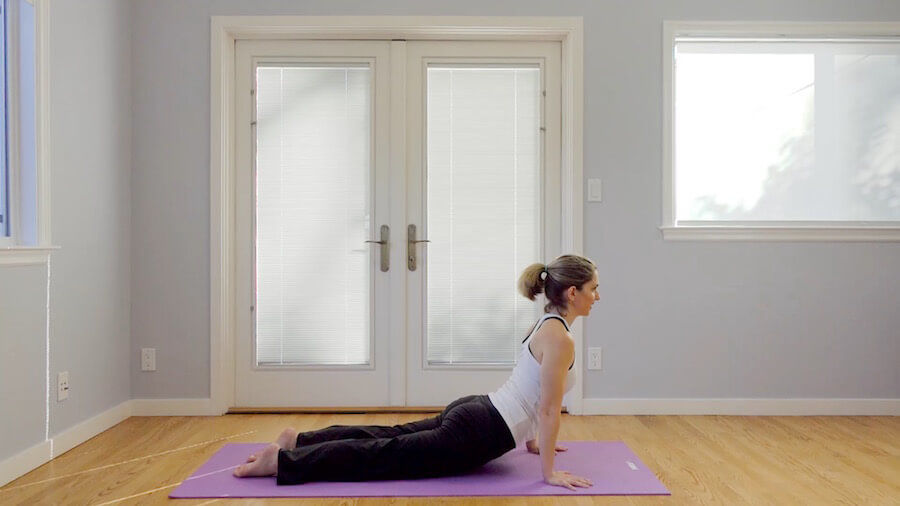 Here we have the clams, not a traditional yoga exercise but great for your sidebody!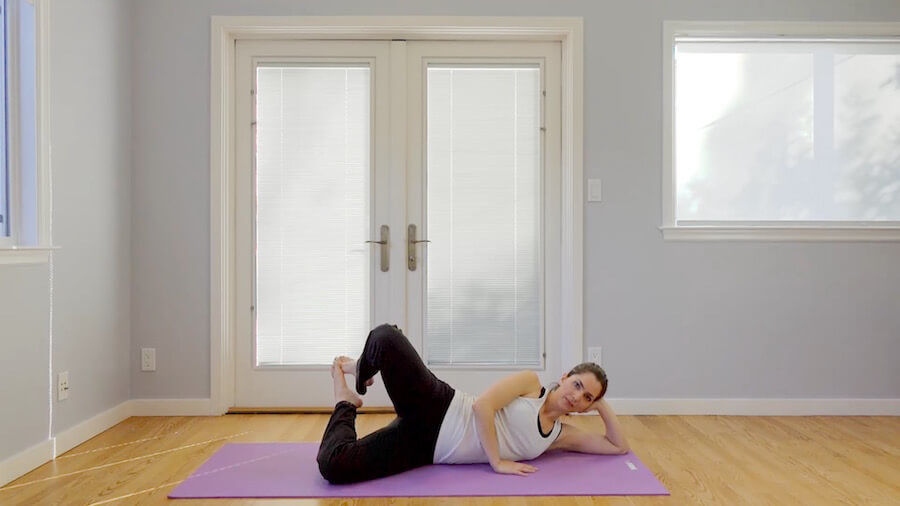 And it's hard to find a better love handles exercise than the side plank! Add leg lifts to make it harder! (Check this out for different types of planks.)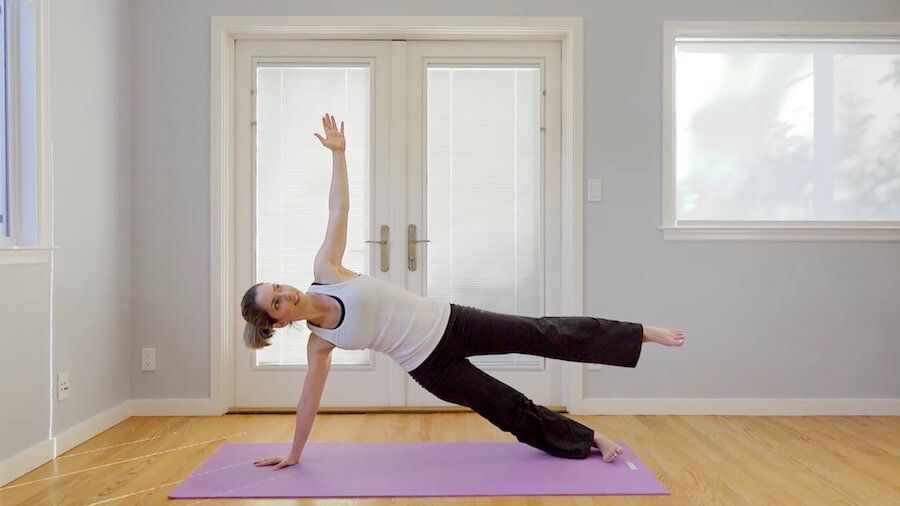 And don't forget to twist, make those side abs work a bit more: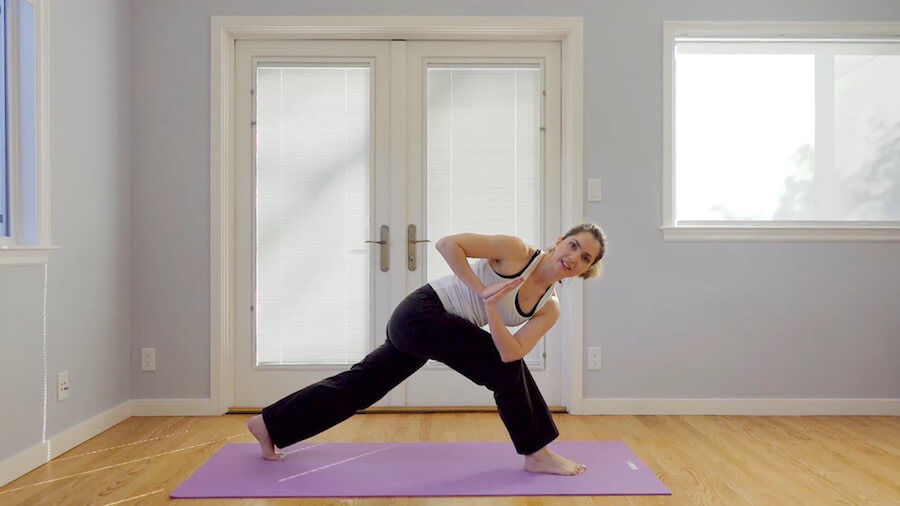 And on a different note, if you're on Pinterest, make sure you follow Fitness Reloaded: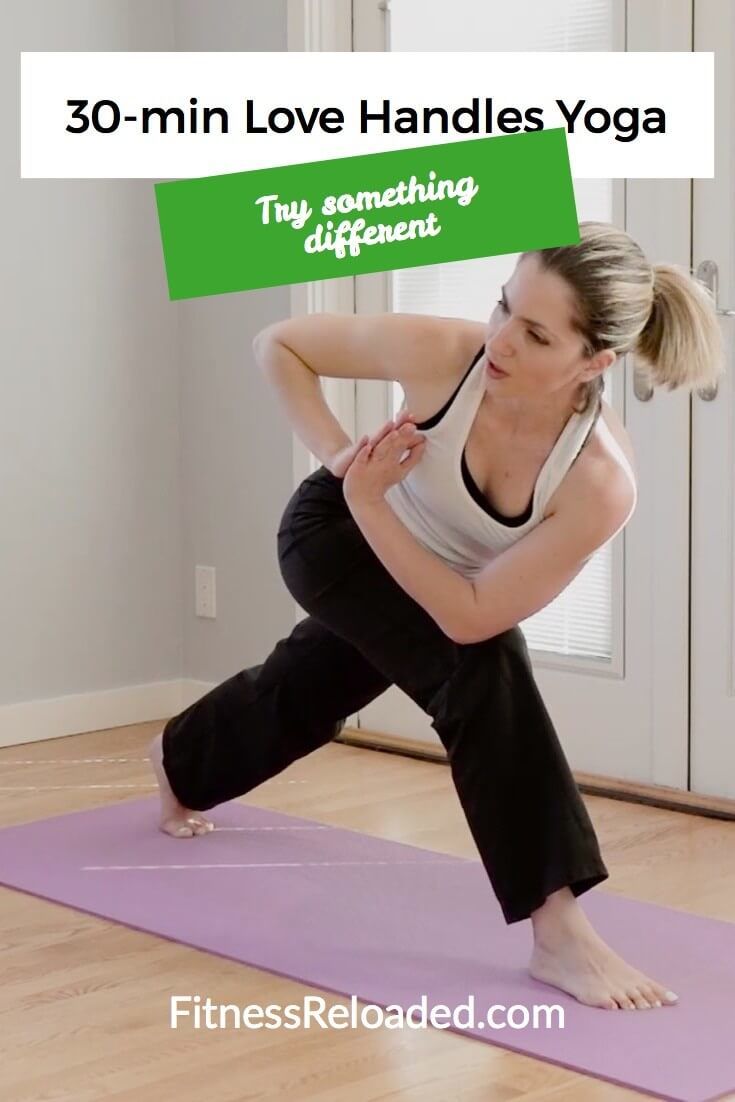 How did you like doing this yoga love handles workout at home? Did you come up with any ideas to do something different – even something as simple as greeting your husband or wife in a different way? Leave a comment below.