No-Oil Sauteed Mushrooms Caramelized In White Wine!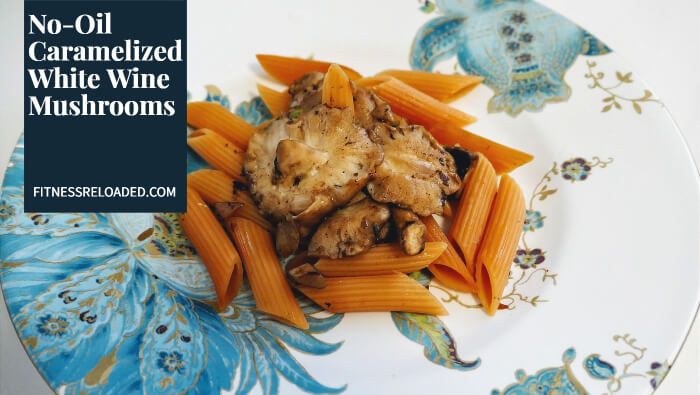 People are often under the impression that to make sautee anything, then you need oil. But do you really?
In fact, you may be able to get a better result with fewer calories and more flavor if you didn't add oil.
How? The secret is all in the caramelization! Instead of oil, you'll add to the pan a few tablespoons of water or vegetable broth. Once hot and those little "bubbles" start moving around on the pan, you add the vegetable you want to sautee.
Then you saute exactly like you would if you were doing it with oil. If you let the food long enough, caramelization will happen and that adds a lot of flavor to your food. Here's how my mushrooms look like when they caramelize: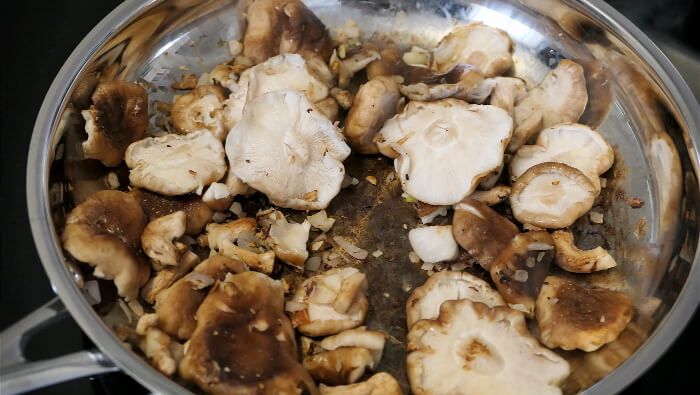 Once that has happened, then you deglaze with white wine and whoa! Those mushrooms are so, so tasty and don't carry any oil-calories.
When starting on your weight loss journey, it can be much easier for you to figure out quick and easy ways to add fiber and protein to your diet. Mushrooms are a great source of fiber, contain anti-inflammatory properties, and full of Vitamin B and other micronutrients.
This particular version of oil-free mushrooms caramelized with white wine is perfect for weight loss as you get all the flavor of mushrooms without any unnecessary calories!
Take off the heat and serve over a salad, or as a filling for a hearty rye bread sandwich!
Alternatively you can then add them to your tomato sauce and serve over pasta!
Caramelized mushrooms taste delicious over almost anything, I wouldn't really mind snacking on them all on their own!!! What would your favorite combination be?
This recipe was first posted in the Reloaded membership program for people who want to lose at least 20 pounds or more. If you want to lose more than 20 lbs like a Badass, get started here.