Lose Weight With This Balsamic Green Beans With Sun-dried Tomatoes Side-Dish.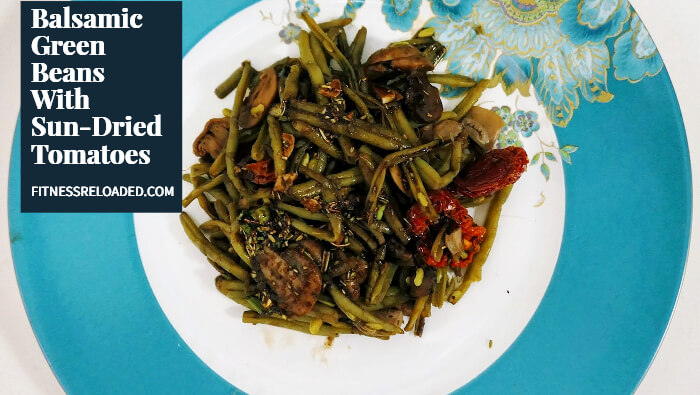 Green beans are one of the healthiest vegetables in the market. They are high in fiber (100 cal worth of green beans pack more than 10 g of fiber, which is 40% of your fiber requirement) and are a great way to add volume to your meal without compromising on calories.
I personally love green beans in all formats – boiled, roasted, or stir-fried. They are great for low-calorie meals that are filling and super tasty. I recommend to all my weight loss clients to fill up at least half their dinner plate with vegetables, and green beans are an easy go-to no matter what you're making.
For example, I like to make this version of green beans with sun-dried tomatoes with homemade balsamic vinegar dressing as a side for when I make grilled salmon. I also love adding this to pasta, salads and just by itself when I want a quick snack.
These green beans in homemade balsamic vinegar dressing store well in the fridge for months for up to 3 days and are super easy to prepare.
When are you going to try this? Are you going to eat it as a standalone dish or will you pair with something else? Let me know.
This recipe was first posted in the Reloaded membership program for people who want to lose at least 20 pounds or more. If you want to lose more than 20 lbs like a Badass, get started here.