No-Oil Balsamic Vinegar Dressing For Salads & Steamed Vegetables.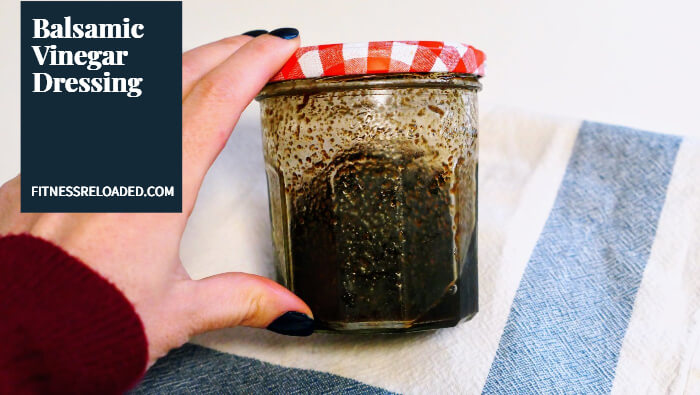 Dressings and sauces are the secret pet peeves of most people in the world of nutrition. They usually come loaded with fats and coat all things that are meant to be healthy! (Yes, I'm looking at you "healthy salads.")
But removing things like mayo and ranch does not mean you have to go without any dressings over your veggies. In fact, if you know how to make a simple vinaigrette, you're going to pack a ton of flavor into your salads without compromising on the nutritional value of your meals!
The prep only takes five minutes and well, this is all I had to do: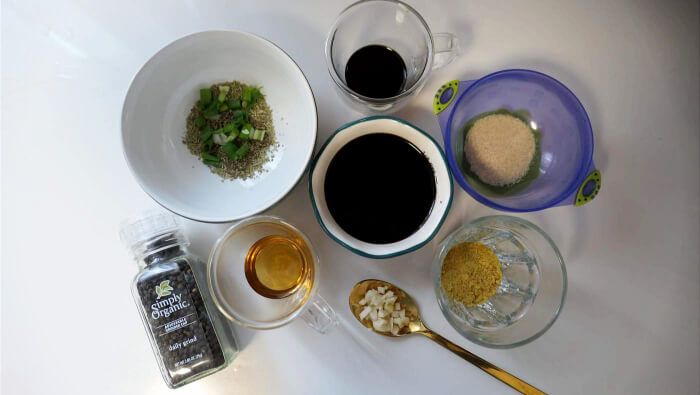 I'm not going to take credit for this recipe. I first learned about it when I completed the Forks Over Knives Plant-Based Cooking Certification. This dressing was actually one of our assignments!
It was so good it has become a staple. It stores well in the fridge for even months so I always have it on hand. Enjoy!
I personally love this recipe for balsamic vinaigrette, it uses aged balsamic vinegar with a whole slew of fresh herbs, stores great in the fridge for not just a few days, but weeks, and is only 24 calories per serving!
I use it over salads and steamed vegetables. How are you planning to use it? Let me know!
This recipe was first posted in the Reloaded membership program for people who want to lose at least 20 pounds or more. If you want to lose more than 20 lbs like a Badass, get started here.