Cage-Free Eggs Vs. Regular Eggs: Who Wins?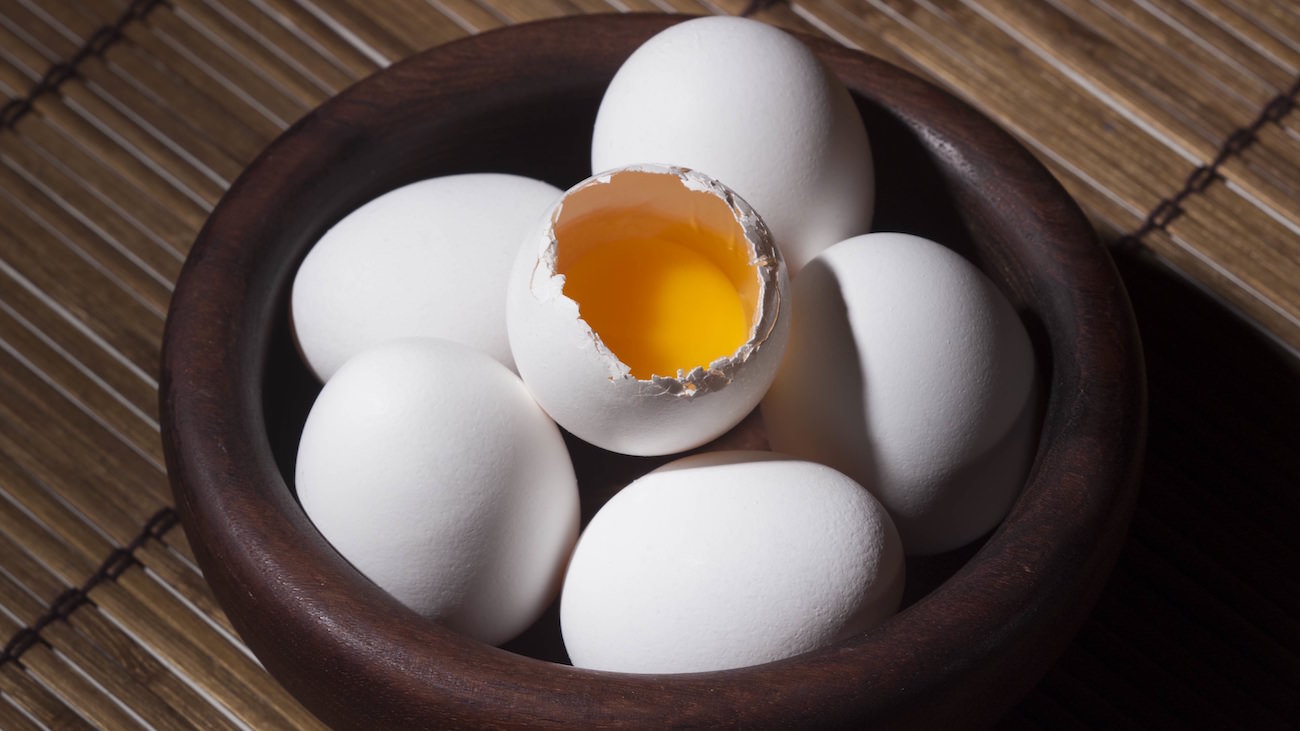 Cage-free eggs vs. regular eggs: Who Wins? Definitely cage-free eggs. At least in the USA that's where consumer demand is going. And with the biggest food chains (McDonals, Subway, Starbucks, to name a few) switching away from battery cages to cage-free, well, cage-free will be the clear winner of the next 20 years.
End of article.
Just kidding:) Before we dig in, let's get the facts straight.
Cage-free is not necessarily cage-free; it may just refer to bigger cage.
The truth about battery cages is that hens don't even have space to spread their wings! The Proposition 2 in CA that mandated cage-free systems though, does not really call for cage-free but rather bigger cages. Cages big enough so that hens can lie down, stand up, fully extend their limbs and turn around freely. So if you're in California, your regular eggs are actually "cage-free" – at least according to the California Proposition 2 definition.
However, that's not the cage-free system that large restaurants are demanding. To meet their expectations, farmers build aviaries: massive industrial barns that house thousands of birds, without about 1 square foot for each bird. The birds can jump up or down. These places are definitely crowded, but the birds are not crammed the way the are in the battery cage system.
Other truly cage-free options are free-range and organic.
Cage-Free Eggs Vs. Regular Eggs: Why We Got To Cages.
In the old days, chicken farming used to be cage-free. My grandmother for example, who used to have chicken, would keep them in a small pen that provided plenty of space on the inside, and gave the hens outdoor access (this model is not just cage-free, it's free-range.) Why did we even advance to cages?
My grandmother's "operation" was very different from modern factory chicken farming. But at the same time, my grandmother used to keep 10 hens or so, while factory farms can easily have hundreds of thousands of hens.
But even at small hen numbers, the free-range model comes with inherent disadvantages. There are good reasons farms had to innovate and create cages. Here are some of the most prominent ones.
First, cages make manure management easy. Bird hygiene goes up!
Unlike humans who get toilet-training, birds just "unleash" their manure wherever. Then they walk on it. Then they walk on their "friends'" poop. Oops, they walked on poop again. And here! Oh no!
Their now dirty feet have poop that they spread wherever they go! Fun!
Manure is a serious problem. It can get the hens sick (did you know hens actually eat some of it as they roam around? Not to mention feet diseases.) And manure pollutes the air with ammonia. Managing it efficiently is a problem that farmers needed to solve.
Enter cages. Battery cages are multi-leveled so that chicken don't step on their own poop. They're also super-easy to clean – just remove the manure belt! Watch the video below to get a sense of what I'm talking about. If you're anything like me, you'll be impressed at how clean these cages are, esp. when taking into account the number of non toilet-trained birds in the room.
(That said, clean cages and high air quality also depend on farm management.)
Second, chicken are jerks. Cages protect them.
Did you know that a hen can attack – and even kill – another hen? Did you know that violence can actually be a common behavior?
Who gets to eat first, who gets the best spot in the pen – these are determined by the "pecking order." A pecking order that's strict and not open to newcomers. What, you're a hen new to the pen? Well, you'll get hostility by most of the hens. Does it happen that's it's late at night and you have no access to outdoors to escape? Enjoy a bloody death as one-by-one the existing hens join forces to peck at you together.
Obviously, cages solve that problem.
Third, cages provide safety from predators.
Eagles, foxes, coyotes, and other animals are natural chicken predators. In a cage, hens are safe. When they're free-range, well expect to have losses.
For example, in this video you'll see free-range (not just cage-free) hens with outdoor access. The farmer said that he uses maremma dogs to protect from predators – not a failproof safety system but at least it's something.
Fourth, cages make egg production more efficient – and cheaper.
Battery cages make it easier to collect eggs; the eggs roll down a hill to a collection area, never coming into contact with manure. As I said before manure is much easier to clean in the cage system. Plus hens don't move requiring less food. The result is cheaper eggs.
Of course, cages come with drawbacks.
The obvious one has to do with hen happiness. Yes, caged hens die less frequently than hens in other systems, and it's harder for them to get murdered by other hens or predators, but they are also not able to move (which by the way leads to osteoporosis.) This seems cruel to me.
The problem is that each housing system has pros and cons and we still haven't found a solution that allows to "have the cake and eat it too." As the authors of a 2011 hen welfare study conclude:
The more complex the environment, the more difficult it is to clean, and the larger the group size, the more easily disease and parasites are able to spread. Environments such as conventional cages, which limit movement, can lead to osteoporosis, but environments that have increased complexity, such as noncage systems, expose hens to an increased incidence of bone fractures. More space allows for hens to perform a greater repertoire of behaviors, although some deleterious behaviors such as cannibalism and piling, which results in smothering, can occur in large groups. It appears that no single housing system is ideal from a hen welfare perspective.
Cage-Free Eggs Vs. Regular Eggs: Head-to-head Comparison
Cage-Free Eggs Vs. Regular Eggs: Are there any nutritional benefits?
I looked into the literature but didn't find a study that compared cage-free eggs to regular eggs. I did though find one that compared vitamins A, E, and fatty acid profiles between eggs from pastured hens and regular ones. The study found higher Vitamin E concentration and "better" fatty acid profiles.
Pastured hens get to roam outside and hence have a different diet than regular and cage-free hens (cage-free hens don't have outdoor access.) Just like grass-fed beef has nutritional differences compared to grain-fed, it only makes sense that eggs from pastured hens have a different profile.
What I didn't know though was whether this difference was significant. I mean, double the quantity of something minuscule might still be minuscule. To interpret the results I turned to Tim Crowe, an Associate Professor in Nutrition at Deakin University in Melbourne and writer at Thinking Nutrition:
The study is interesting in that it showed a favourable change in some nutrients by percentage change, but needs to be put into context for a whole diet and in terms of how many eggs a person would normally eat and the absolute level of the nutrients in the eggs to start with.

For example, 30 grams of walnuts has many fold higher amount of omega-3 fatty acids than eggs. Eating eggs from a pasture-fed hen may give a small nutritional advantage, but I suspect there may be greater reasons for people to choose such foods based on animal welfare issues, rather than any perceived small health benefit.
Cage-Free Eggs Vs. Regular Eggs: What about antibiotics?
Antibiotics are rarely fed in hens. When they are given, it's to treat an illness – which is, by the way, the humane thing to do. Previously sick birds have to go through a withdrawal period before they can "get back in action." So that's how there are no antibiotics in your eggs, regardless of the label.
Cage-Free Eggs Vs. Regular Eggs: What about hormones?
Chicken are never fed with hormones. The no-hormone label is only a marketing ploy. ALL eggs are hormone-free by law.
Other egg questions:
To research and write about this topic I had to first understand a few things about hens and their lifecycle. So I asked Wes Neilson, a chicken farmer from Washington, to tell me some interesting facts about them. Here are my top picks:
Brown vs. white eggs: Rule of thumb is brown hens lay brown eggs; white hens lay white eggs.
Hens lay about an egg per day, from around 20 weeks up to 60 or 70 weeks, when they're sometimes slaughtered, as egg production drops 50% or more.
Some companies force the birds to "molt" (which is a natural process by which they regrow their feathers) by starving them or giving them a special low-nutrient feed.  Once the molt is complete, (about four weeks) egg production slowly increases, though it doesn't approach the peak egg-a-day rate, leveling off at about 80% of the former peak, which is pretty short-lived, and production again drops to every other day as the hens near 100 weeks of age.
Cage-free eggs vs. regular eggs: What's the verdict?
As I said in the beginning of the article cage-free has won, because this is where consumer demand is going. From a health perspective, there's no nutrition difference between cage-free and regular eggs and there's hardly any difference between eggs from pastured-raised hens and regular eggs.
The real differences are:
Price: Making cage-free or free-range systems work is trickier and more labor-intensive. Mortality of hens goes up in these systems which further reduces productivity.
Animal welfare: Battery cages confine hens without even the ability to move. Going to cage-free or free range allows hens to experience a more hen-like life – even though this life increases their risk of death or murder. Research on housing systems and how they affect a hen's stress is still not clear on who's the winner (from a stress-response perspective.)
At this time I have no clear guidance to help you make a decision. I feel this is personal. We still need to innovate on housing systems to provide a better environment for hens; an environment that helps us both produce low-cost eggs and that helps hens thrive, letting them move but also keeping them free of disease and safe from aggression from other birds. Is this possible? Time will tell.
So what type of eggs do you shop? Why? Leave a comment below.
References
D. C. Lay Jr et al., Hen welfare in different housing systems. 2011 Poultry Science, doi:10.3382.